How To Make 45+ Different Latte Coffee Art Designs
Jump To Healthy Eating Recipes : Breakfast | Dinner | Salad | Snack | Smoothies | Lunch | Low Fat | Quick Bites | Vegetarian | Vegan | Sauces | Kids Recipes | Desserts | Pancakes | Pizza | Salad Dressings |  Sandwiches | Vegetable Salads | Energy Bars | Ice Cream | Coffee

45+ Awesome Latte Art Designs for you to try
Coffee's aroma is something we all love to wake up with. Happiness doubles when a cup of coffee is served in an artistic way. Latte art, as we know it, is one of the trendiest things today. It is a process of pouring steamed milk on a shot of espresso to generate a design or pattern on the surface.
Latte art is practiced in different countries by coffee shops and independent artists. In the United States, the art started from Seattle in the late 1980s and early 90s and was particularly popularized by David Schomer.
A professional latte artist only uses a thin metal rod, chocolate syrup, and food dyes to make beautiful designs on the froth. Cute little hearts on foam were the first latte art designs that become popular and still remain one of the most common designs. If you're looking for the latest ideas, here are the most trendy latte art designs for your inspiration.
An hypnotizing pattern on coffee by Asaf Rauch of Barista Swag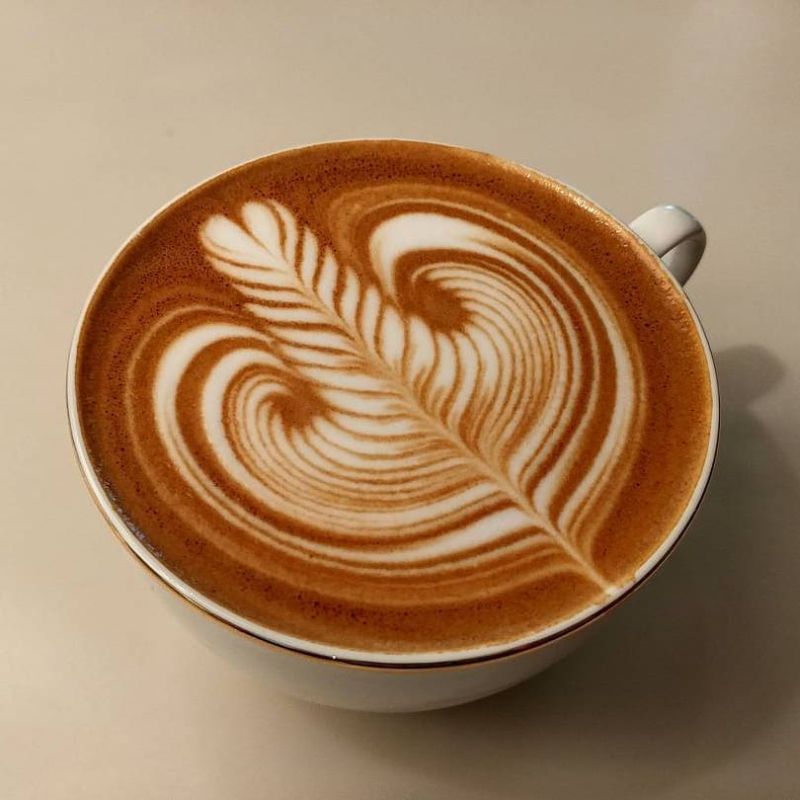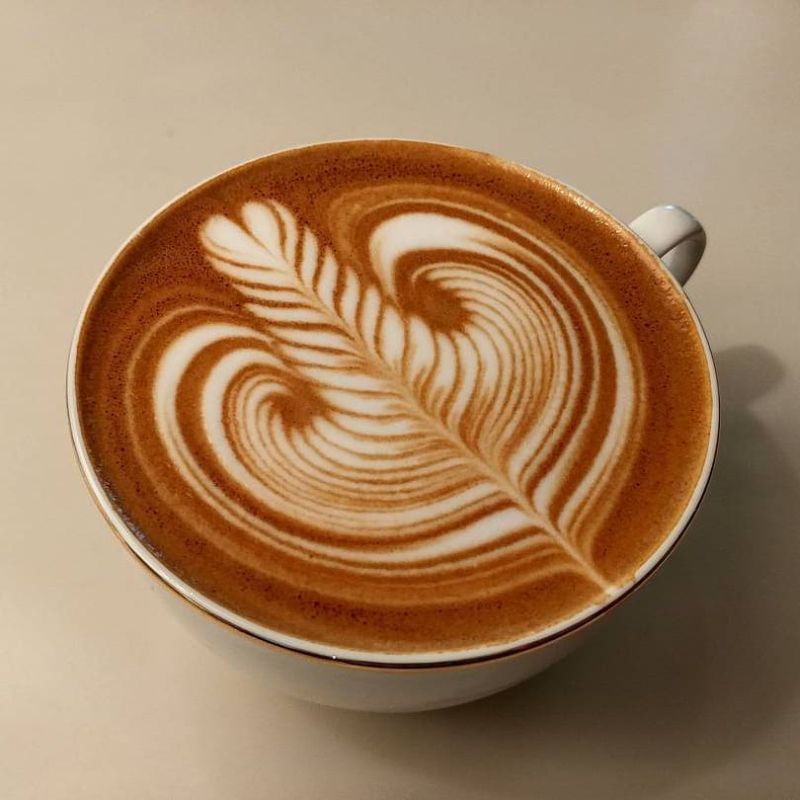 Buddha latte art by Malaysia-based barista is perfect to attain spirituality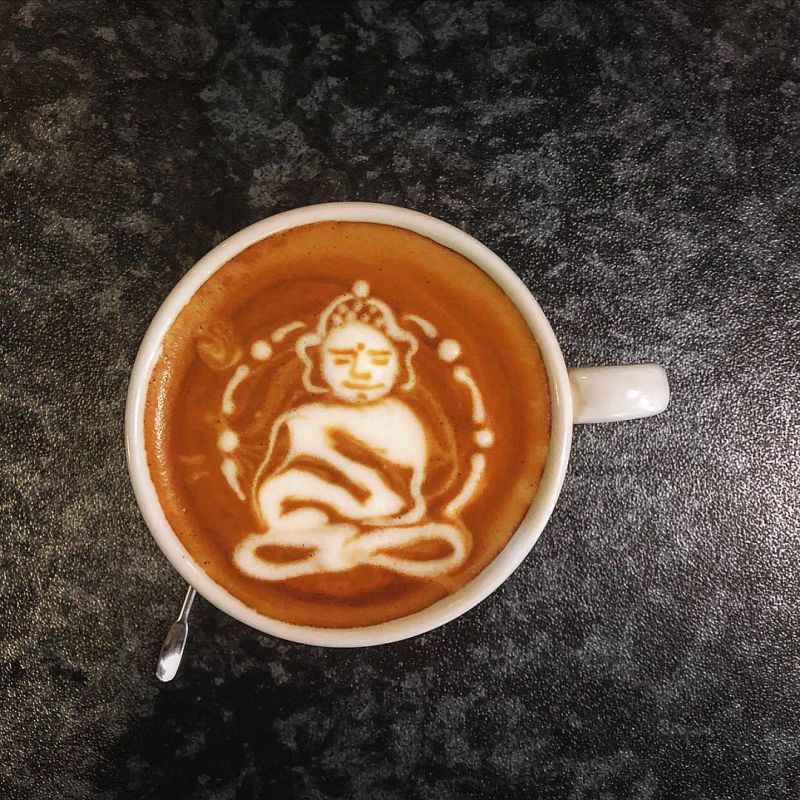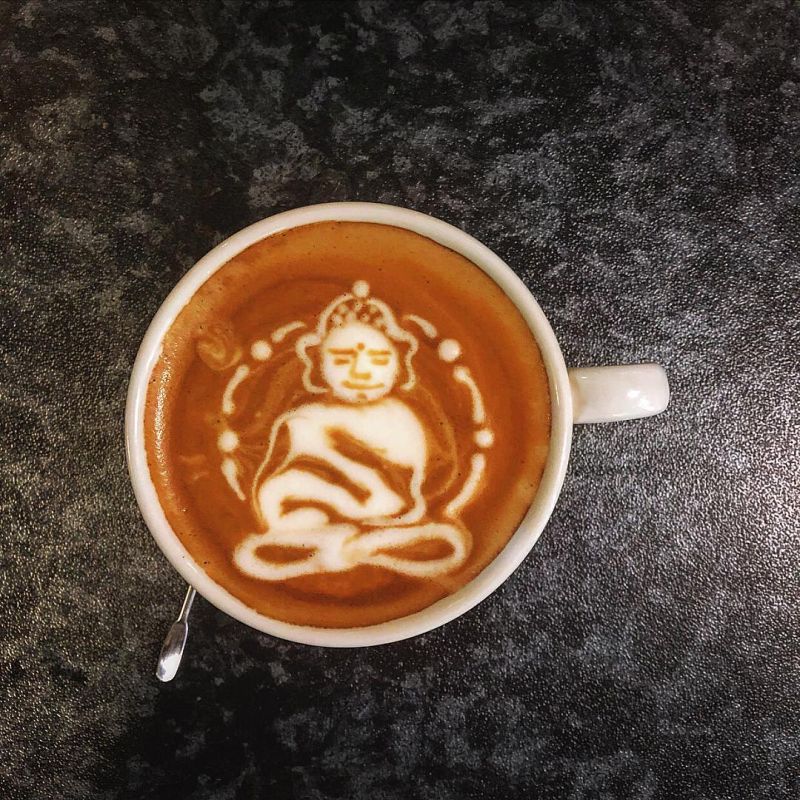 South Korean artist Kangbin Lee's latte art designs are a tribute to history and pop art culture. His latte arts include the Beauty and the Beast, Snow White, and The Starry Night painting by Vincent Van Gogh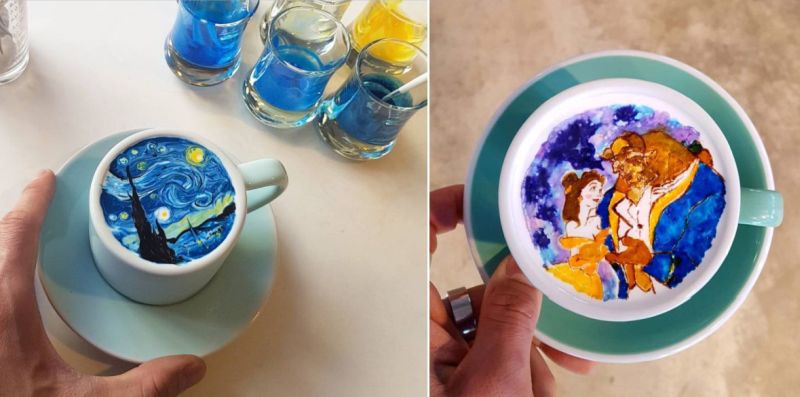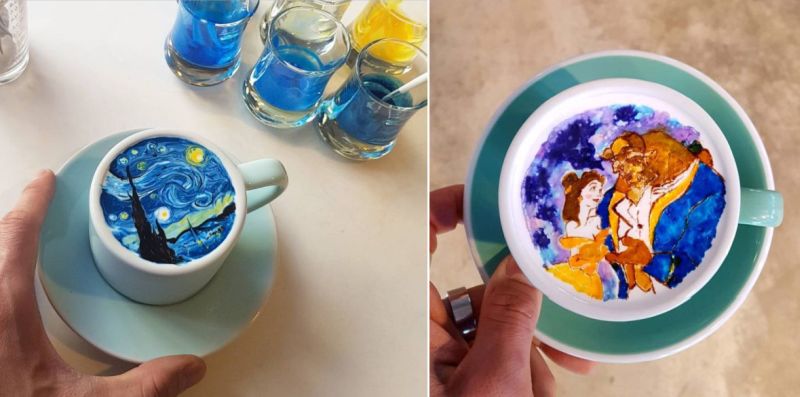 Messages in the coffee by Barista Daniel Fernando is worth giving a try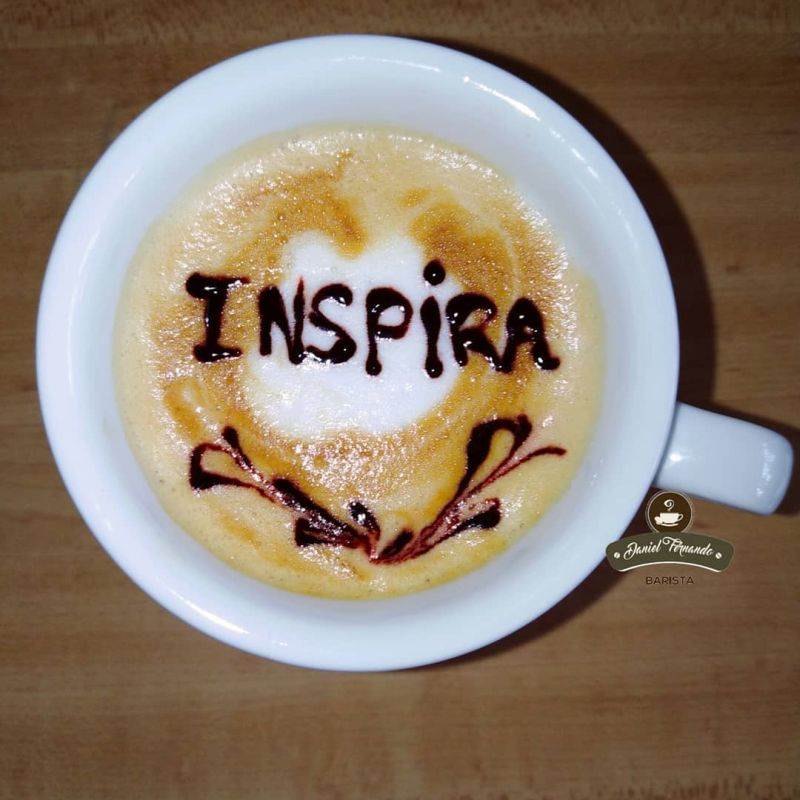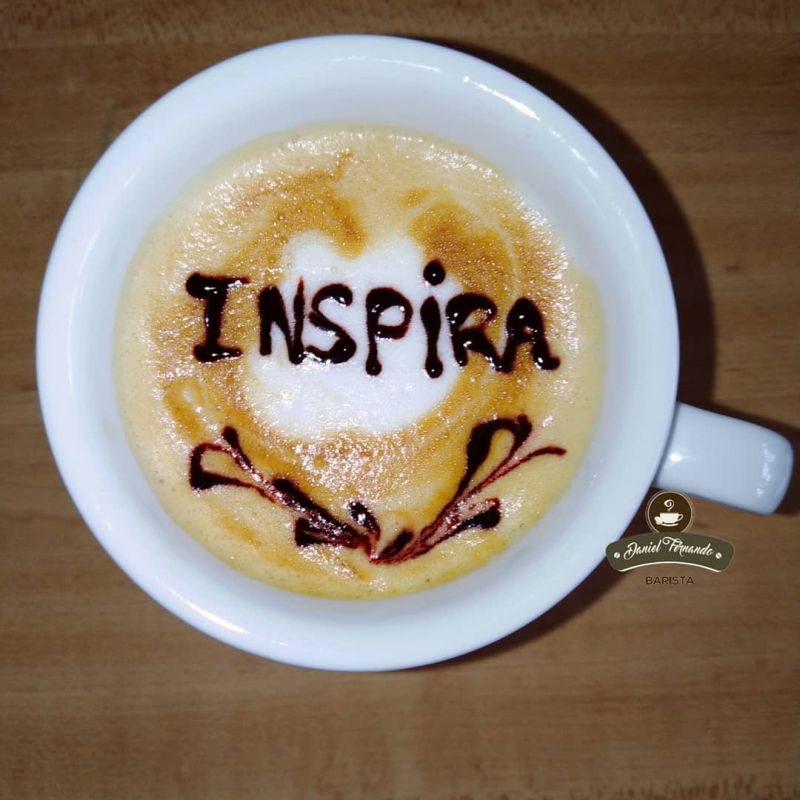 Latte by Cafe Astoria is as delicious as it is beautiful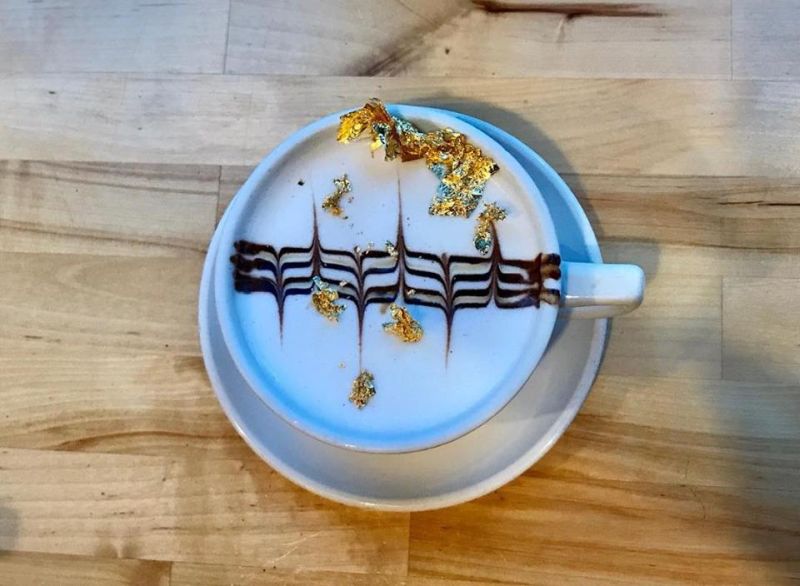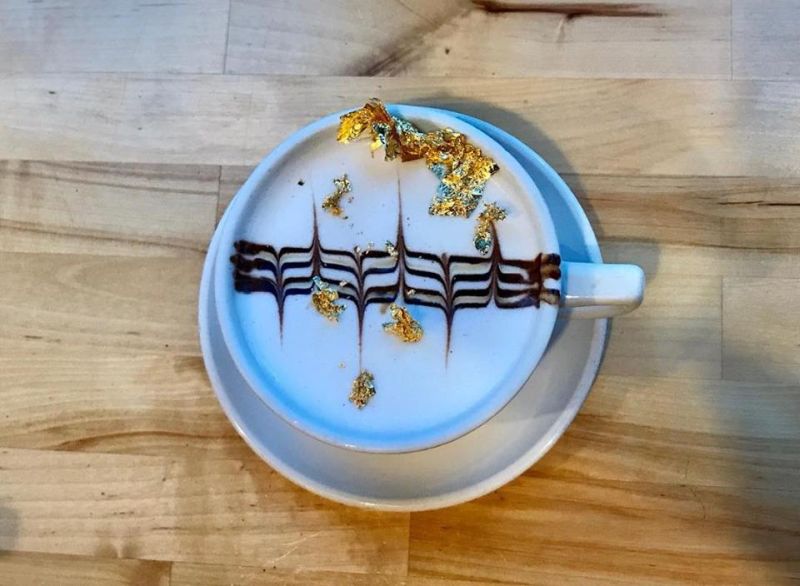 Santa latte art is really unique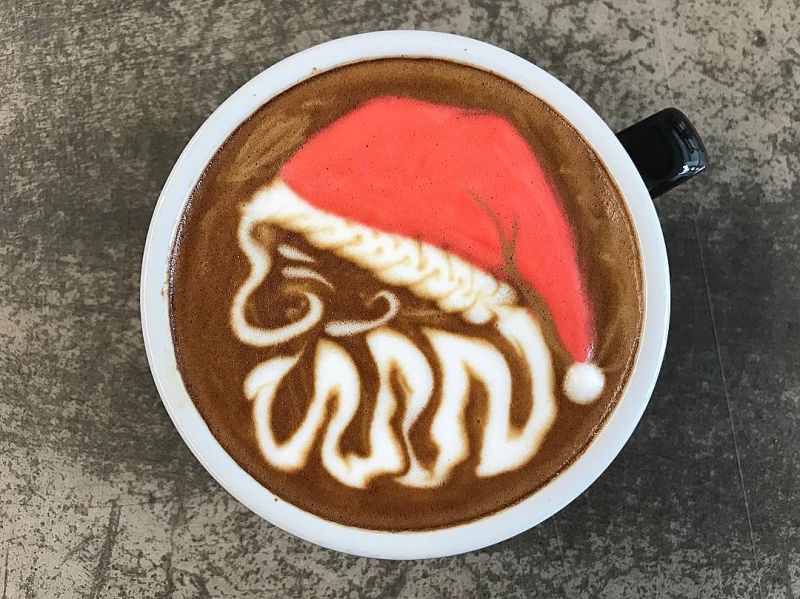 Rainbow latte art by Mason Salisbury brings a smile on the face and turns the bad mood around. The artist is based in Las Vegas and loves making colorful coffee art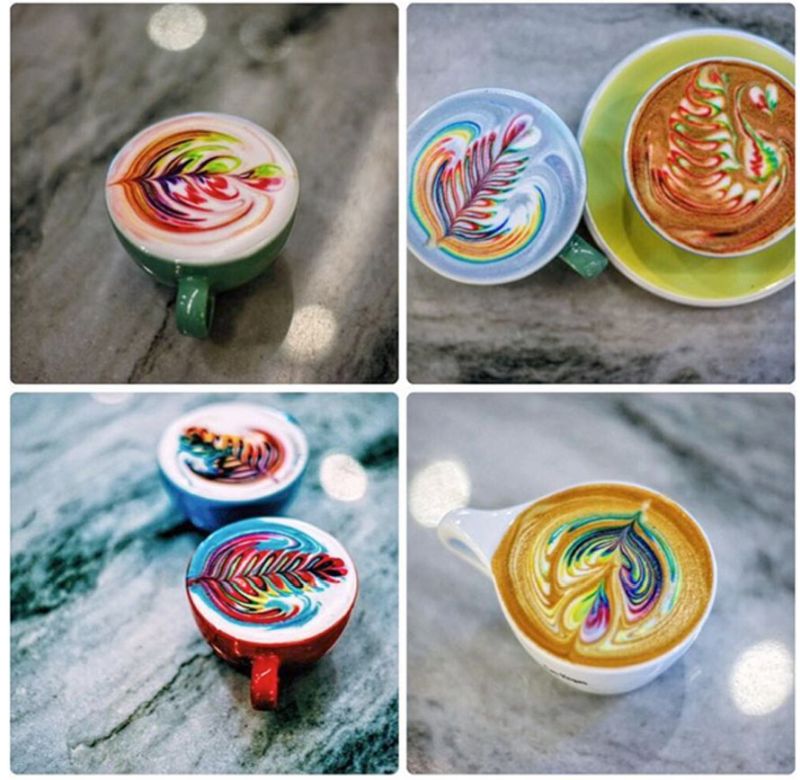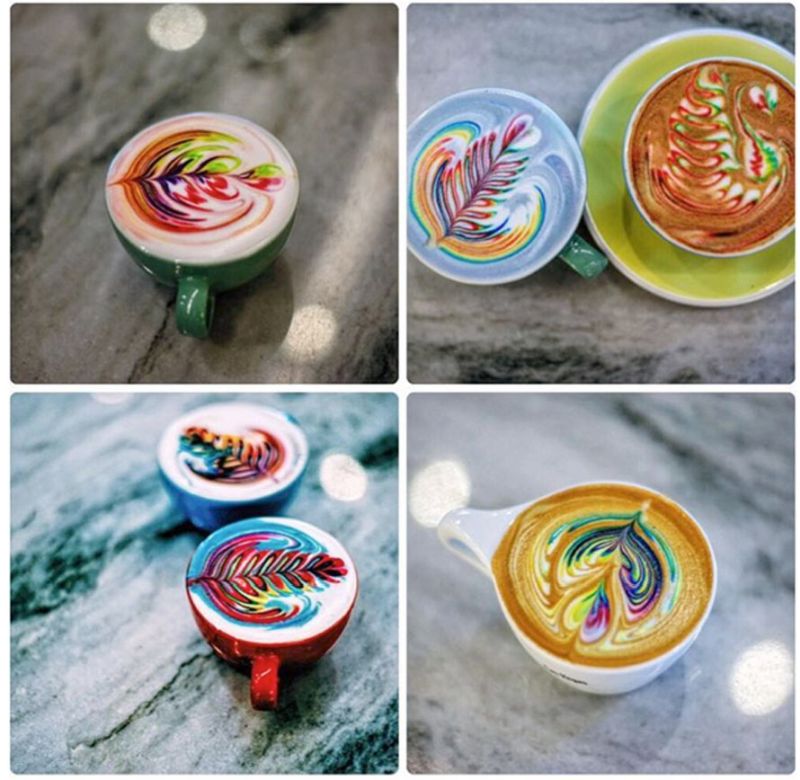 A beautiful dark chocolate "Rosetta latte art" by Elly. She is a young talented artist who won the Korean latte art competition in 2016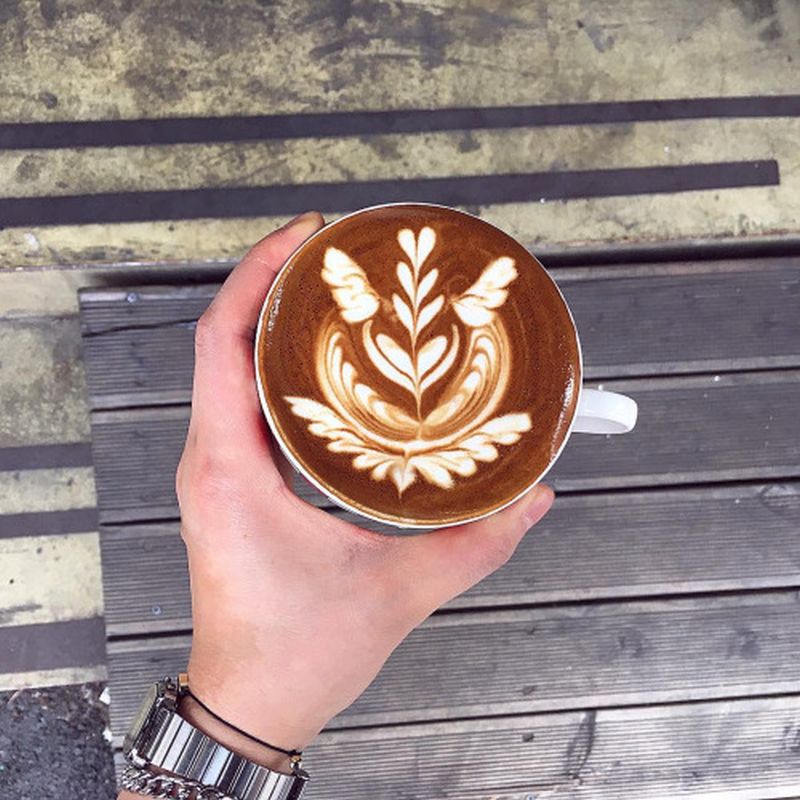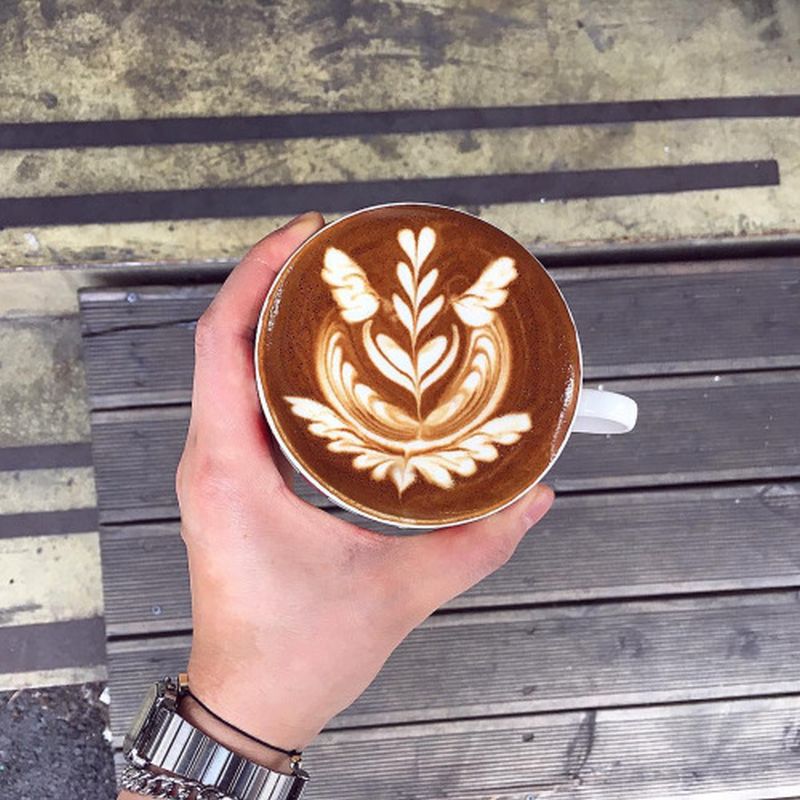 Grapes in the coffee looks delightful and tempting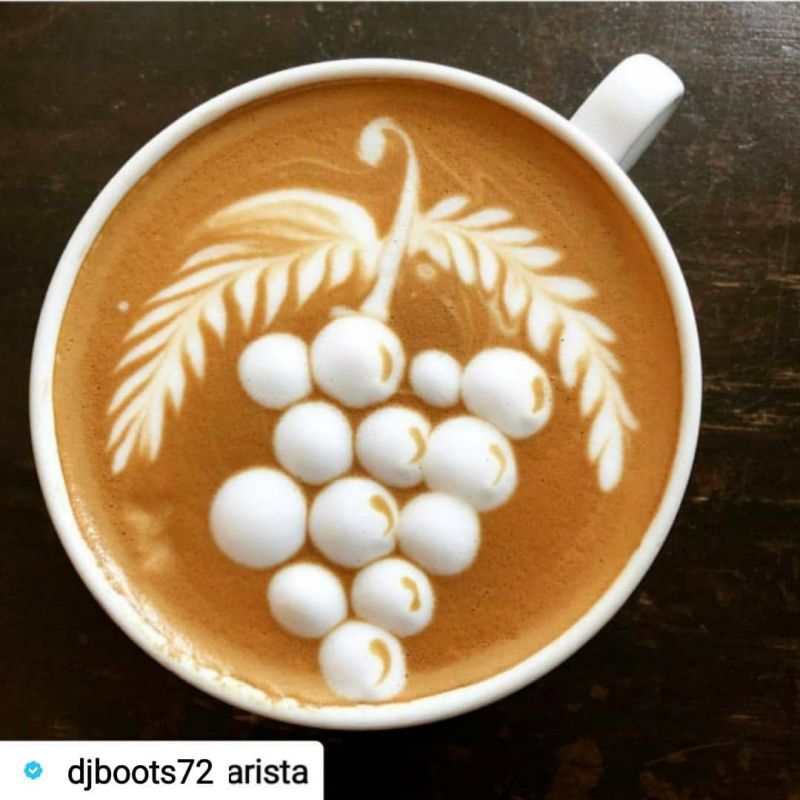 Paris frenzy will surely love the Eiffel Tower in their coffee mug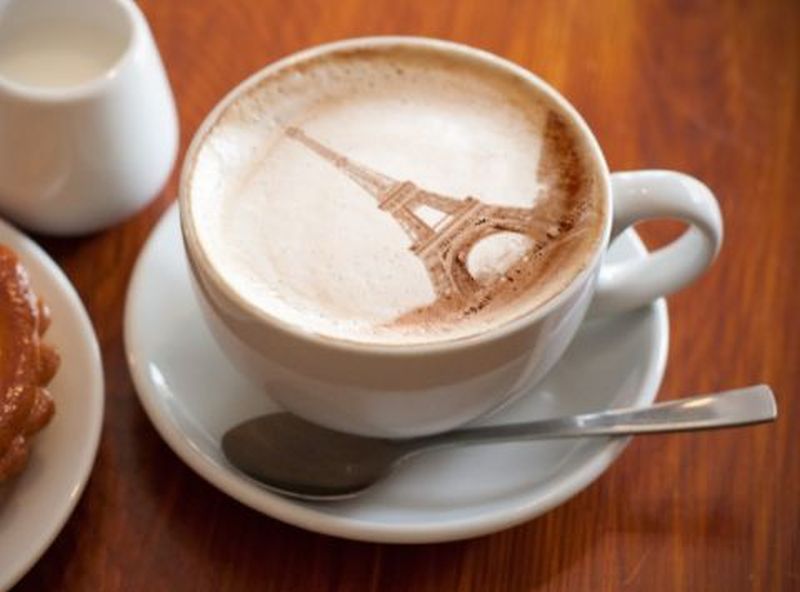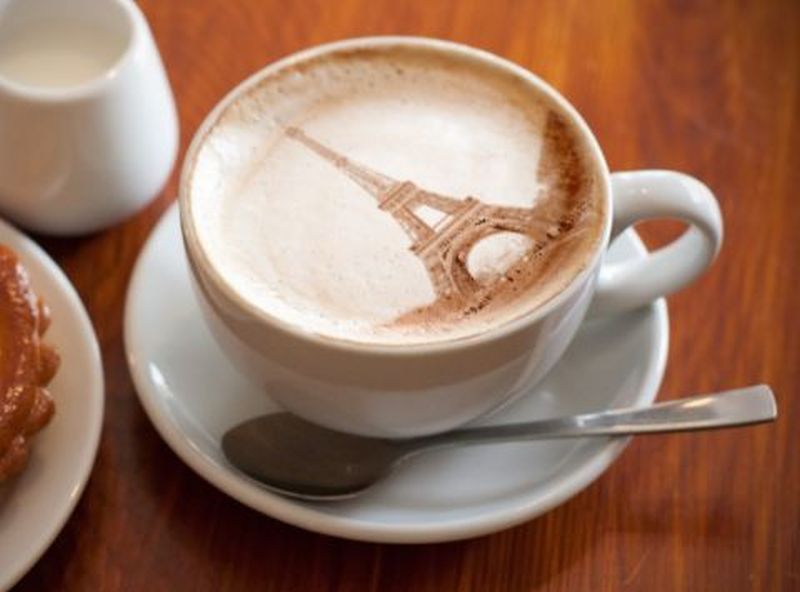 Probably a wheat spike in the coffee, anyone?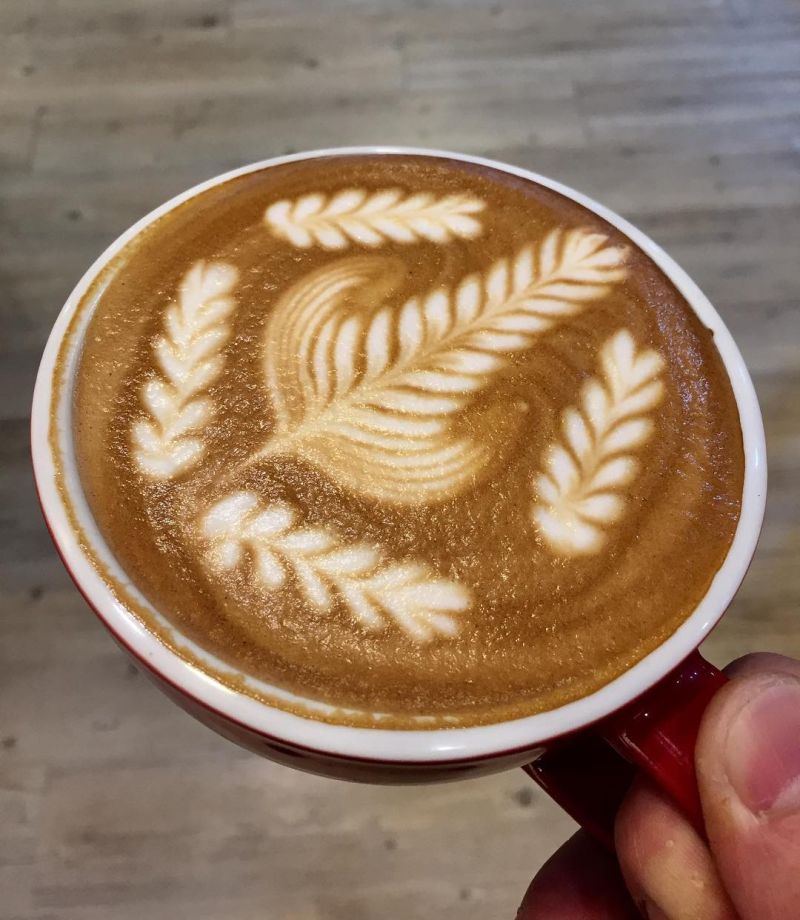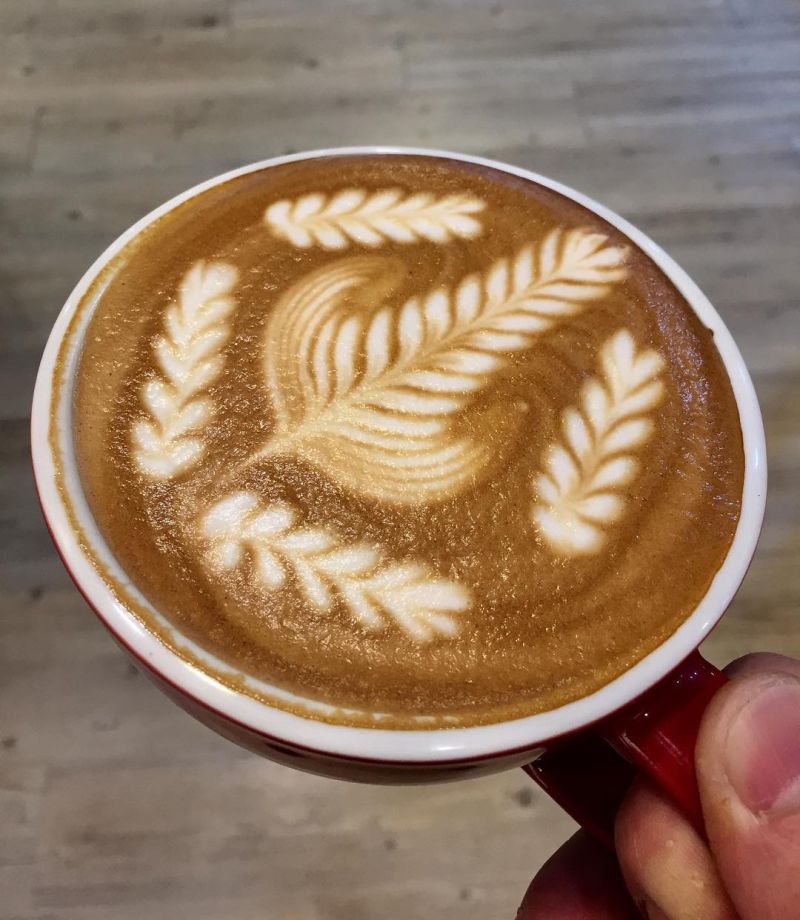 The cat lover in you will never get over this… Five minutes in, and I'm still fixed at it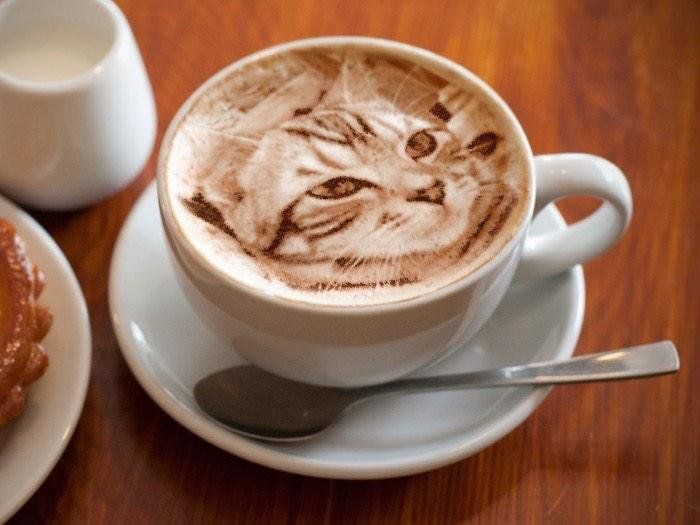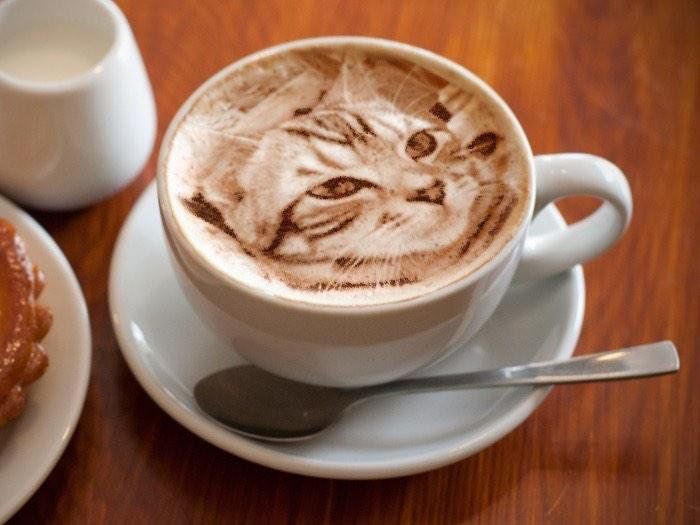 You'd want this Lion to stare at you forever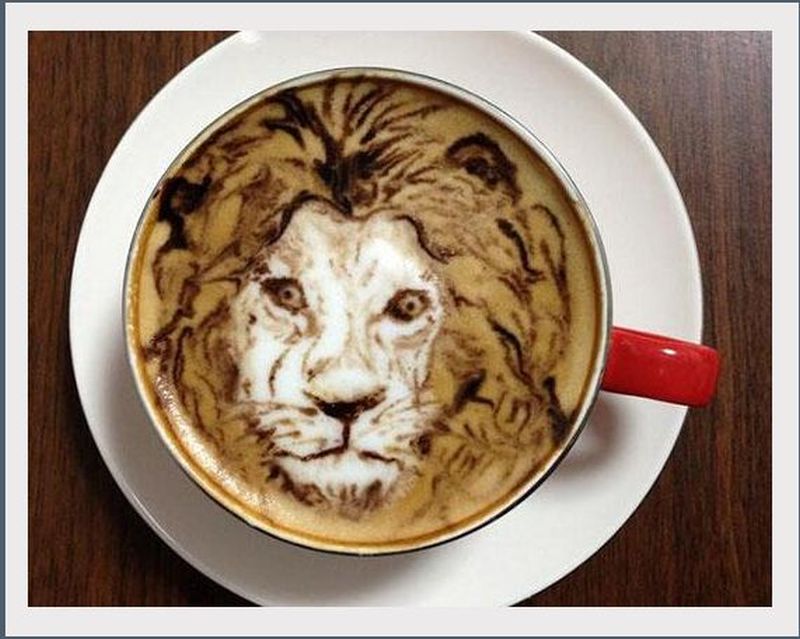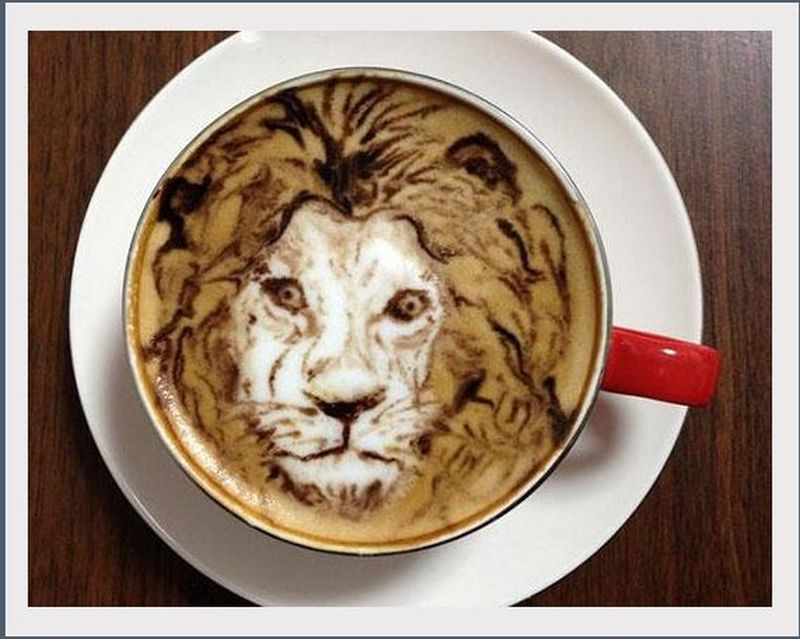 Japanese artist Yukio Kurosaki makes these cute little penguins in coffee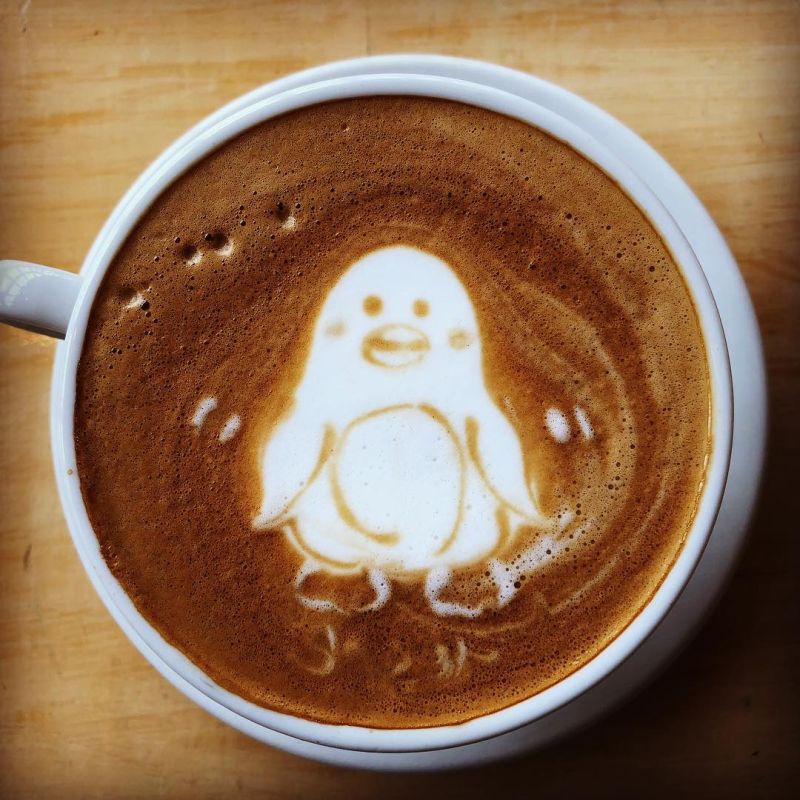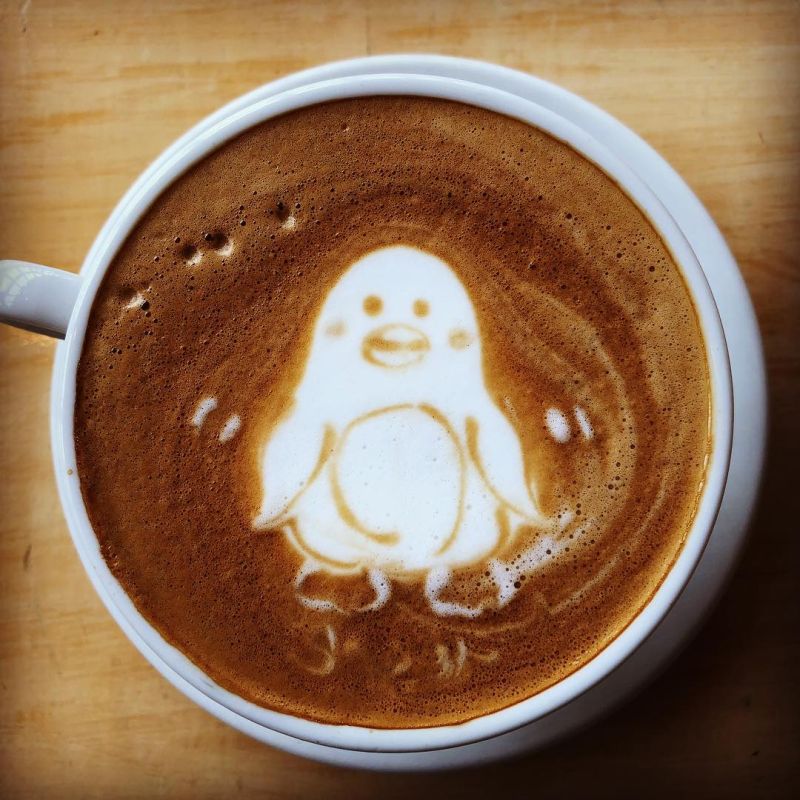 Latte Artist Brian makes remarkably realistic latte art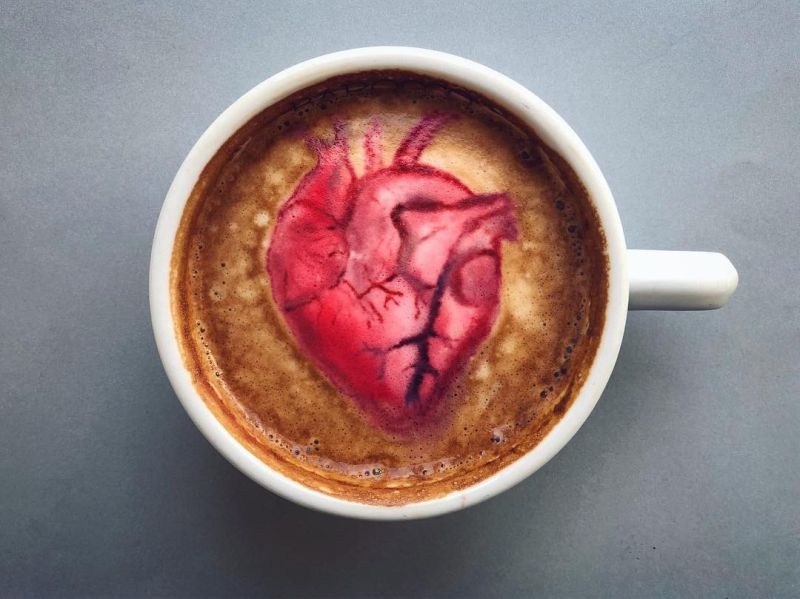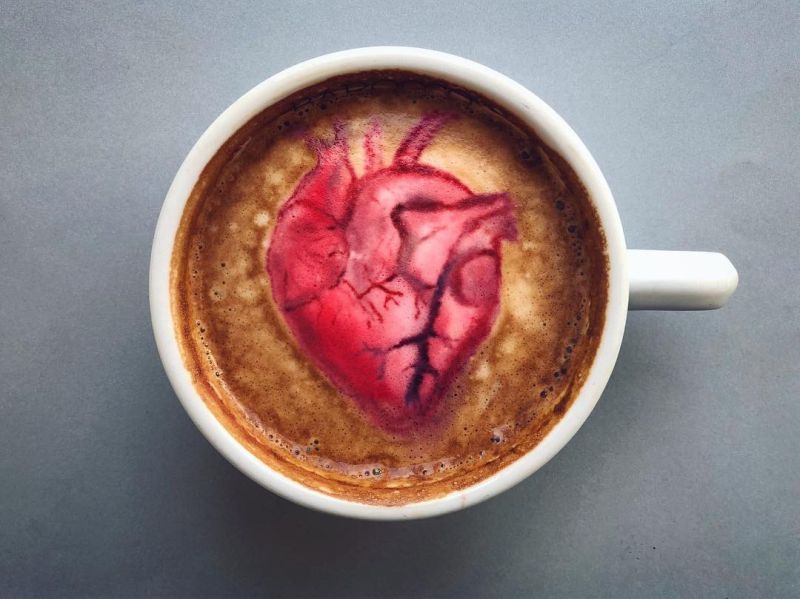 Coffee art with white rose, is there a better way to wake her up in the morning?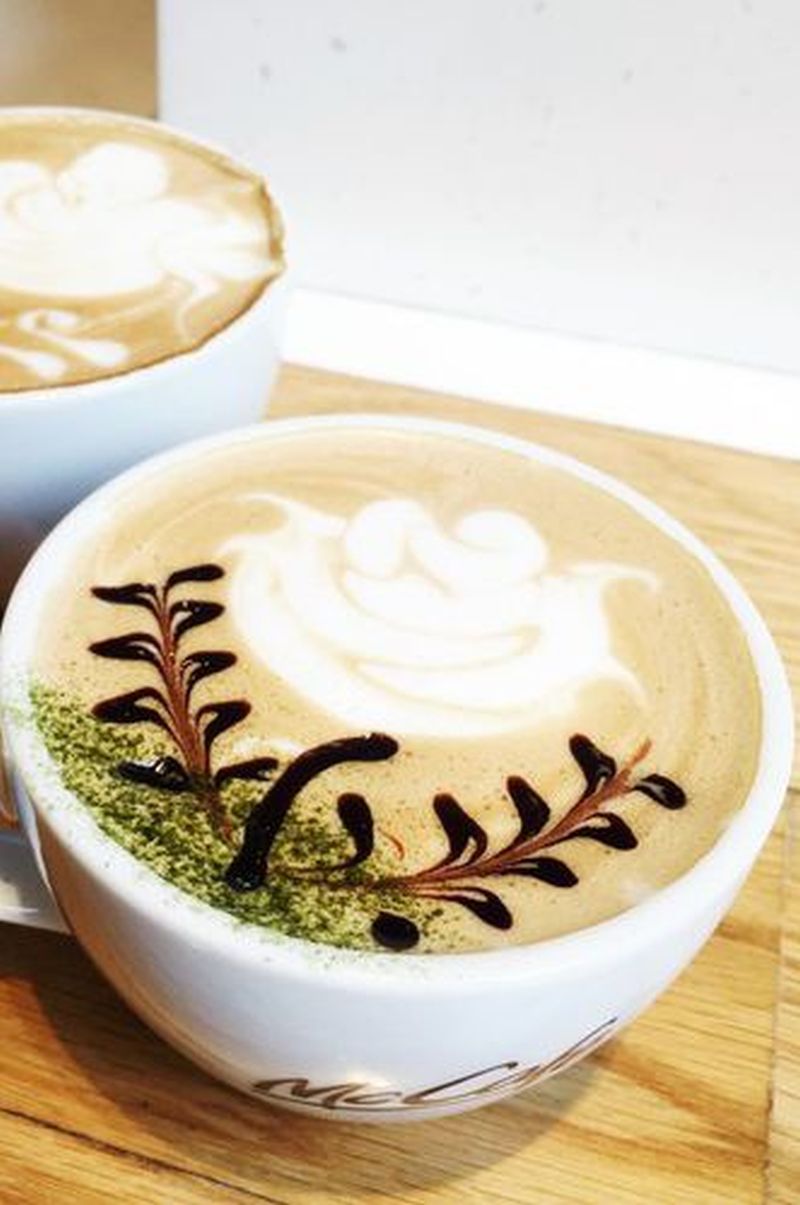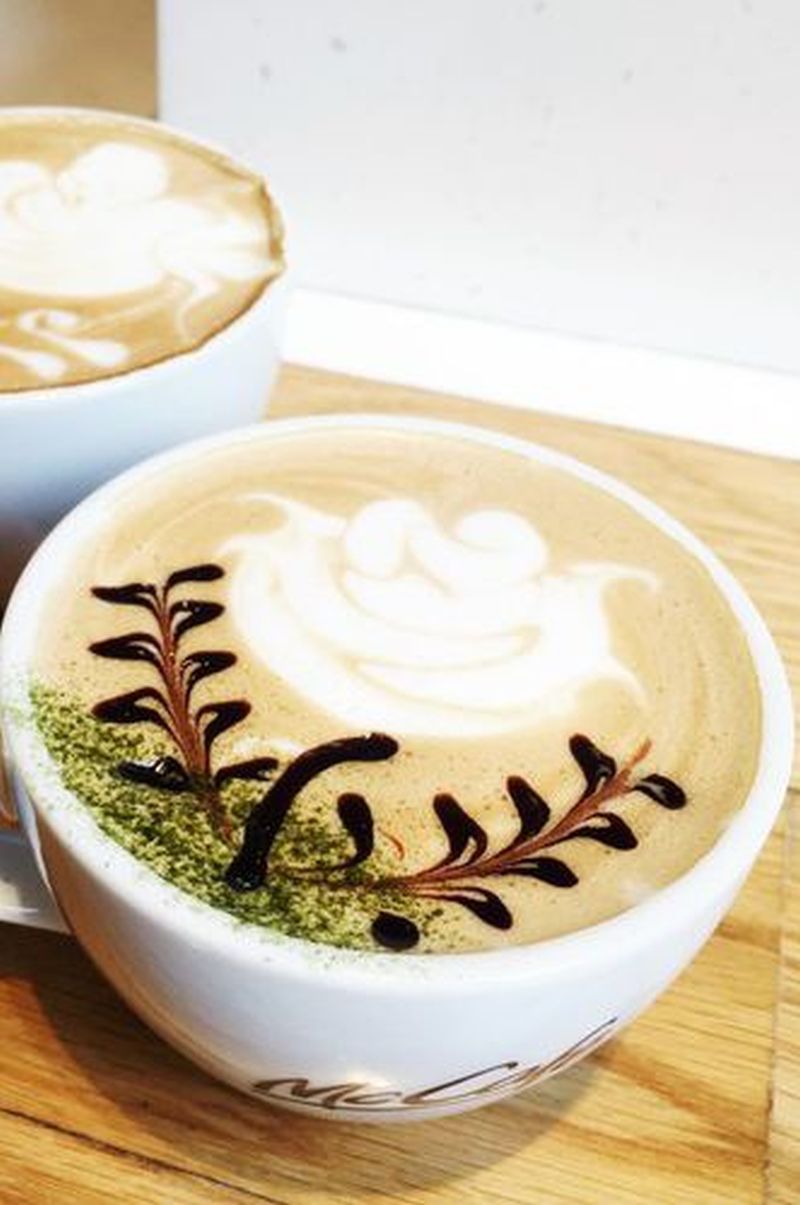 # Your cup of Joe will have rose flavor in it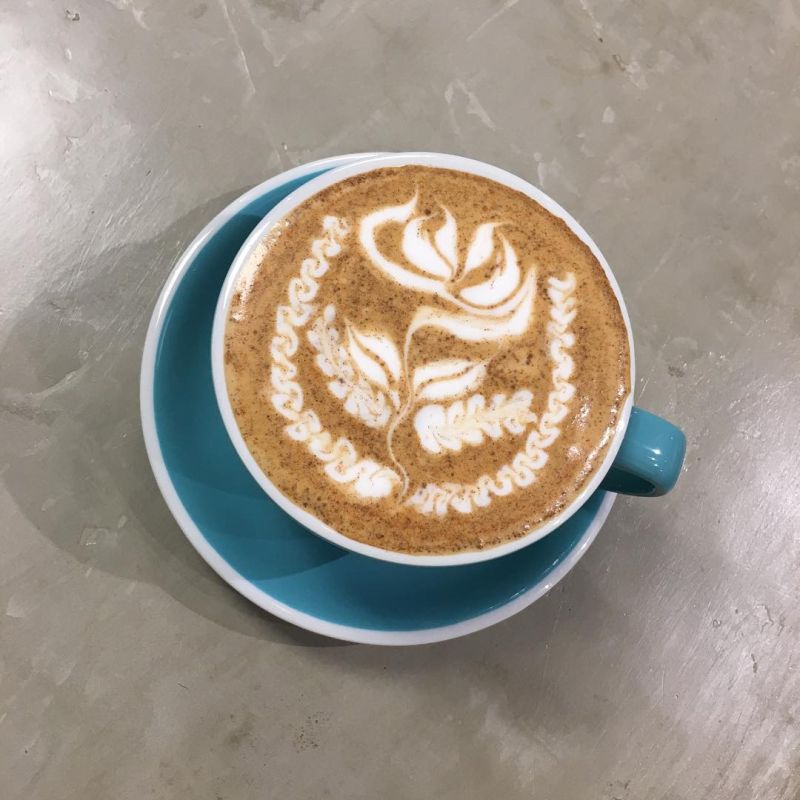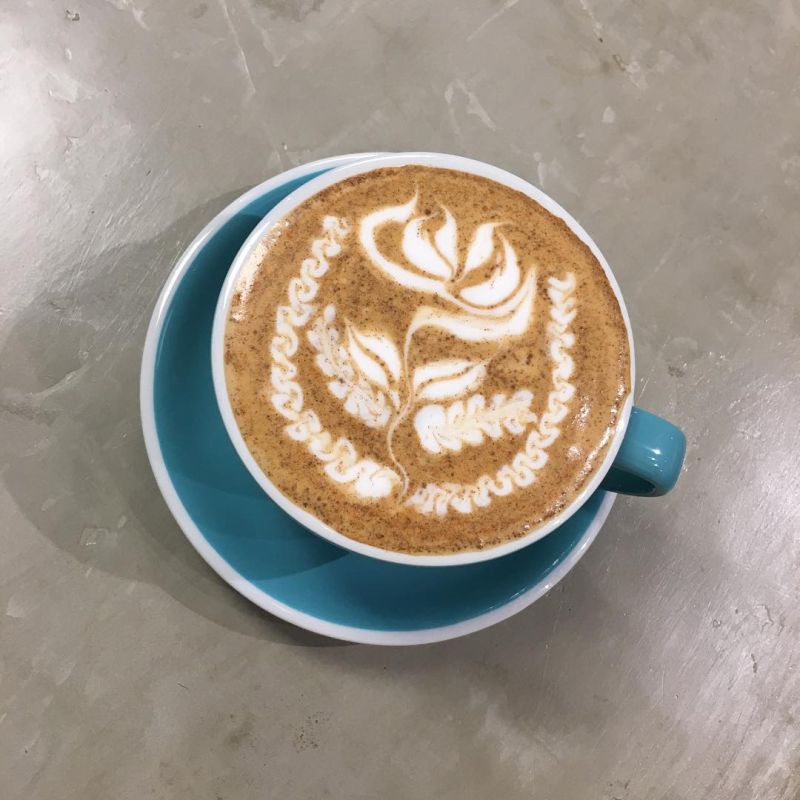 # Melannie Aquino is a Minion lover who also realizes these adorable little mischievous characters inside a coffee mug at Elite Audio coffee bar in San Francisco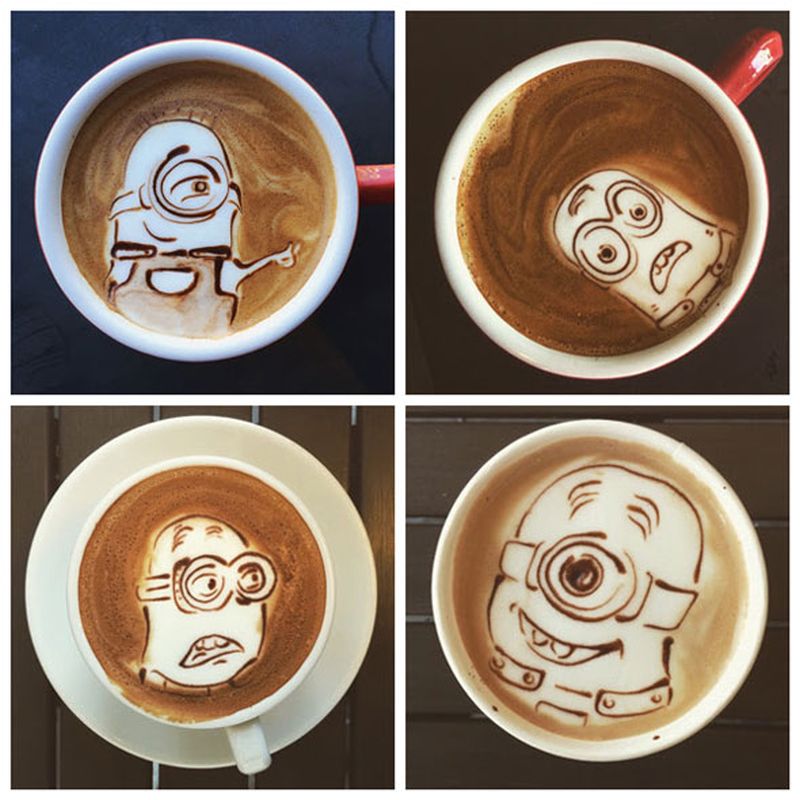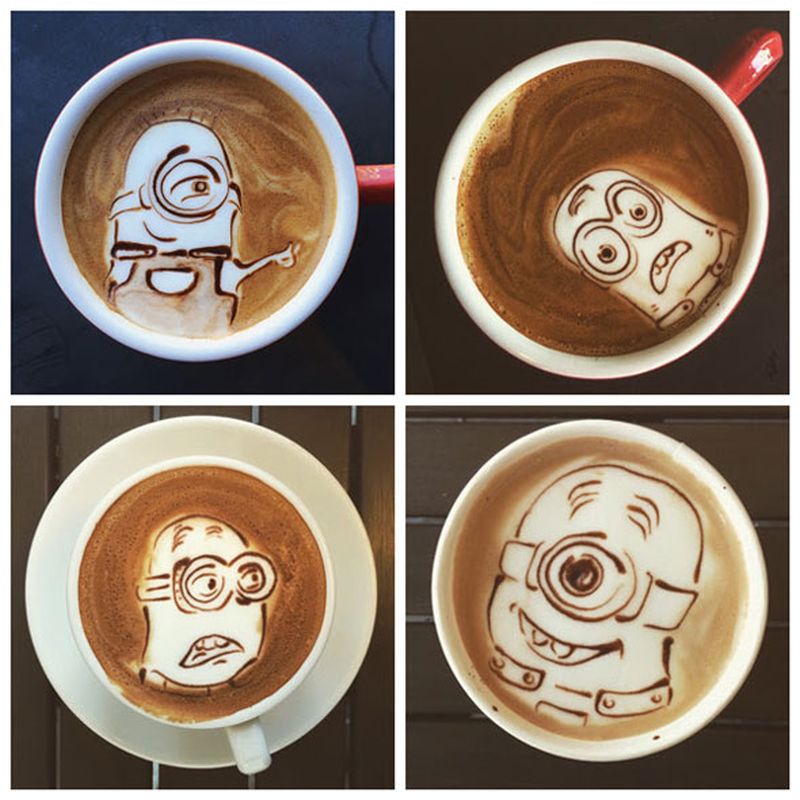 # German Barista Dritan Alsela draws cute little bunny faces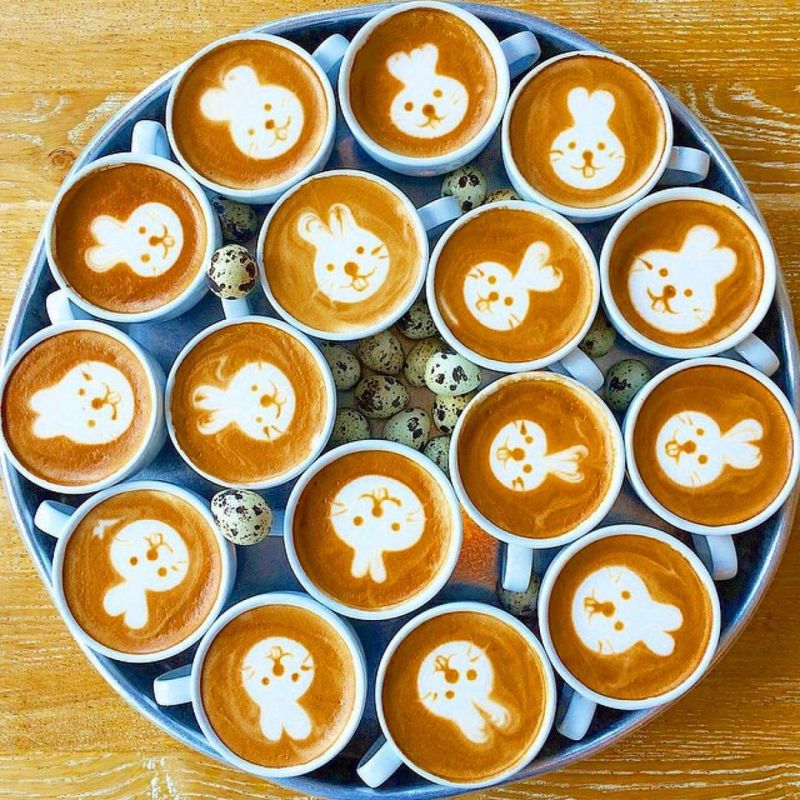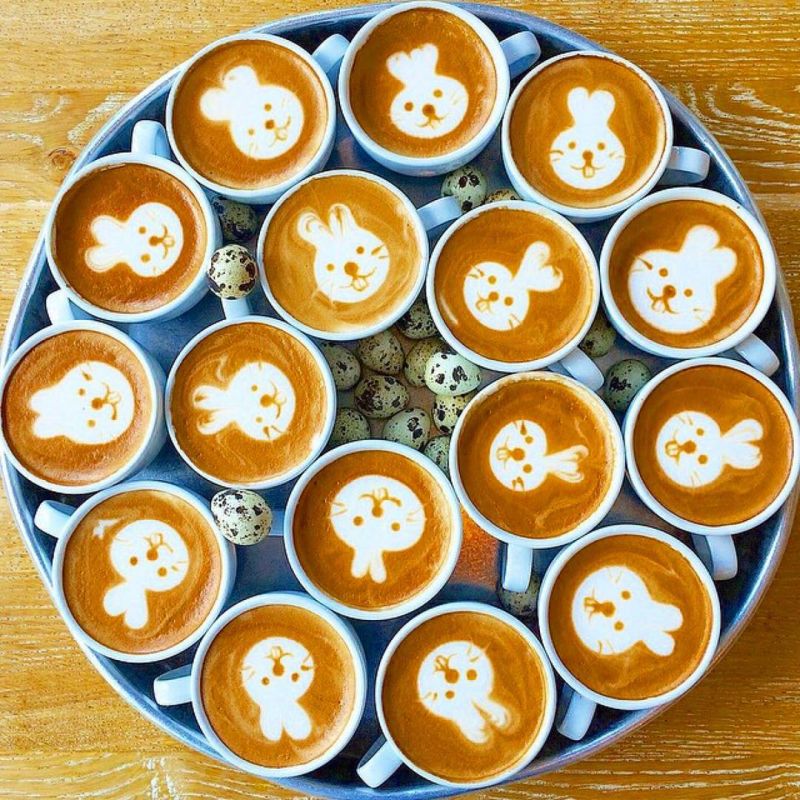 # Yummy pizza! Wait, it's a latte art by Michael Breach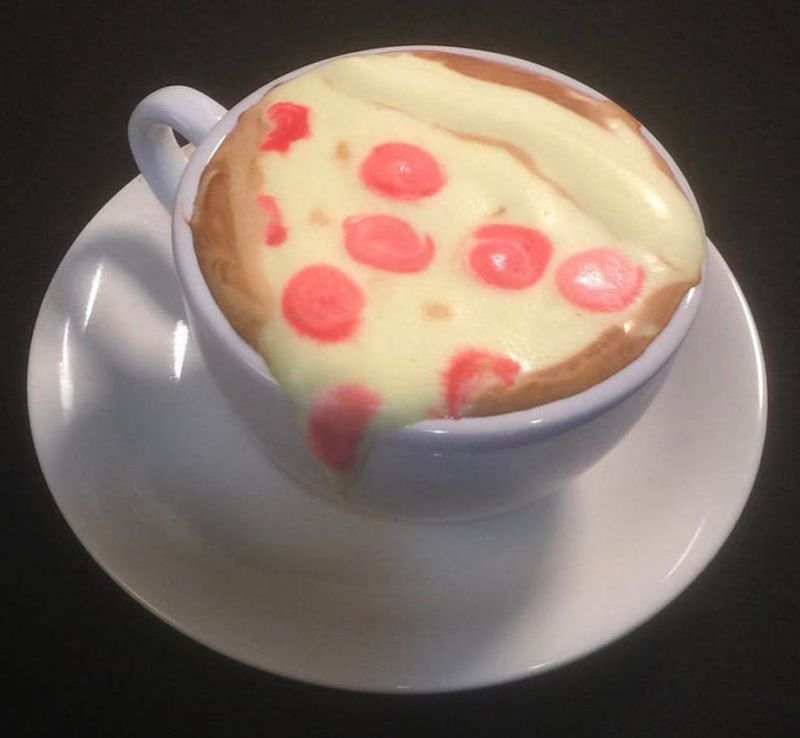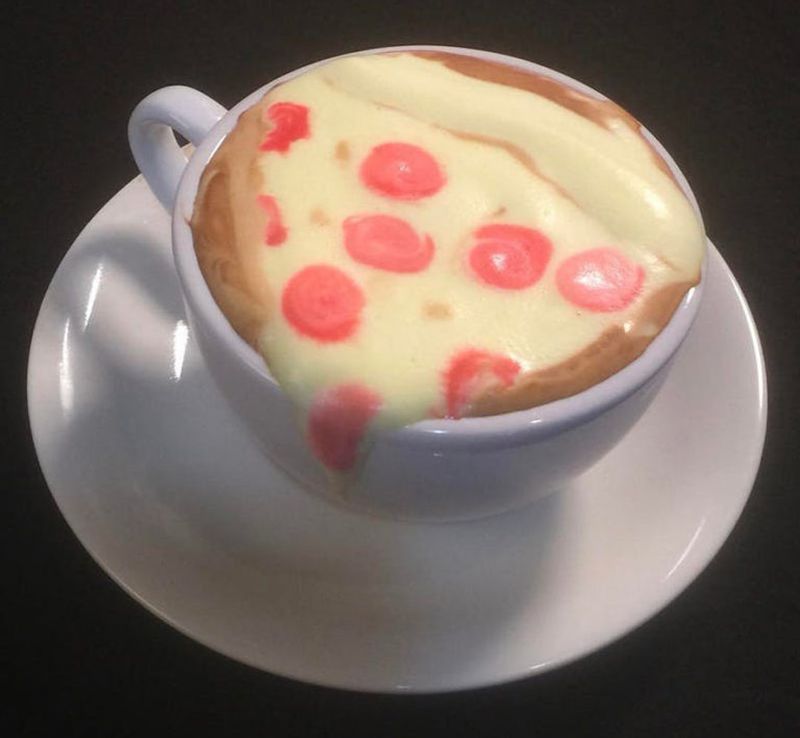 # Kazuki Yamamoto teamed up with Volkswagen Japan to create 3D Volkswagen Beetle coffee art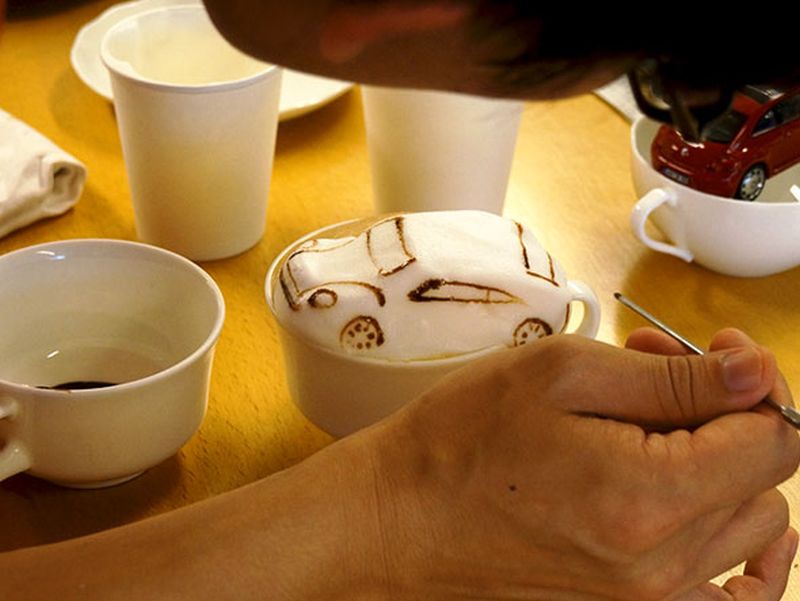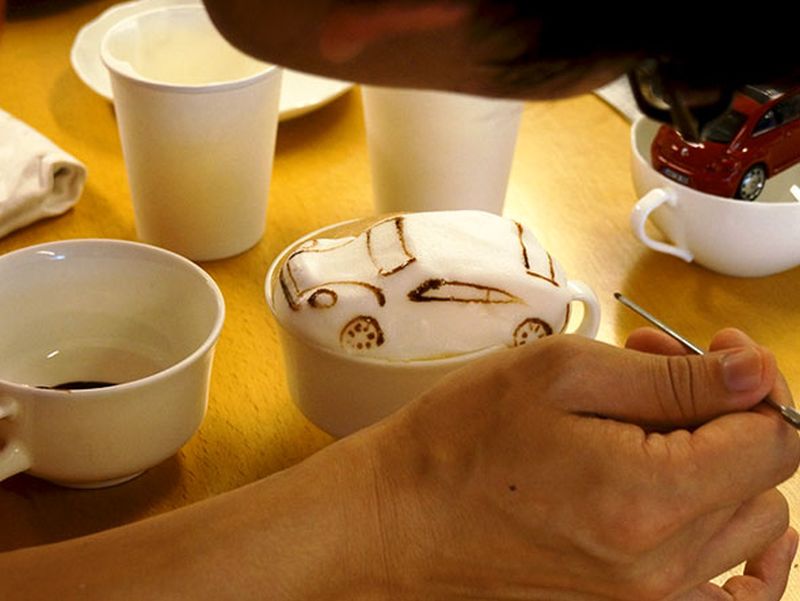 # Hong Kong-based Leo's Espresso Group used colored milk foam to create beautiful imagery of Leo that seems to emerge out of the cup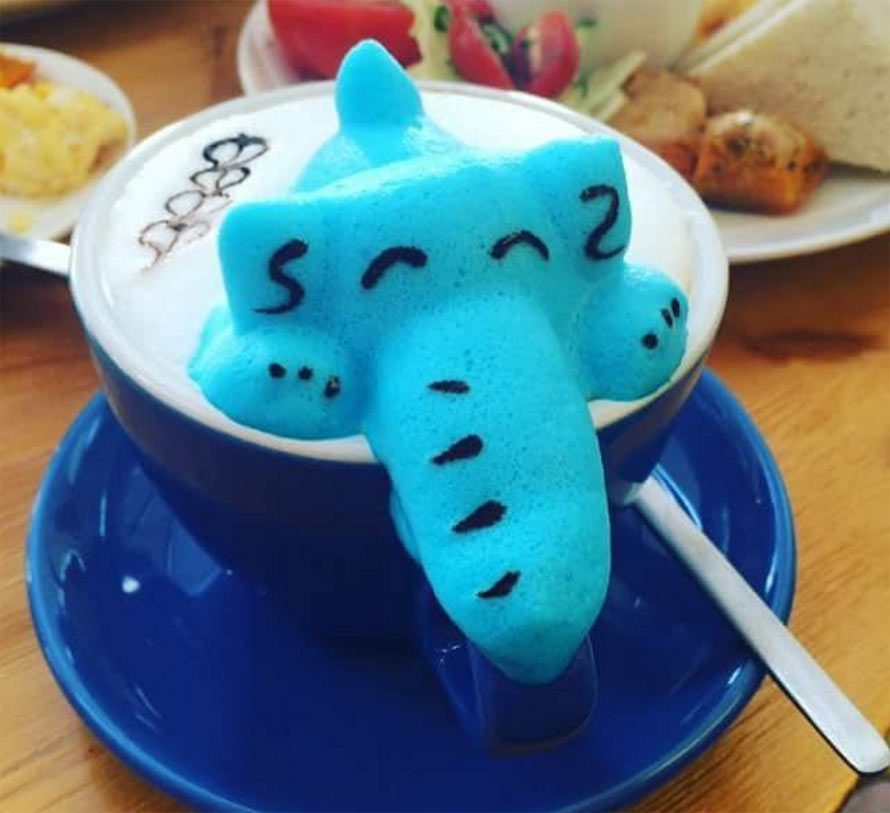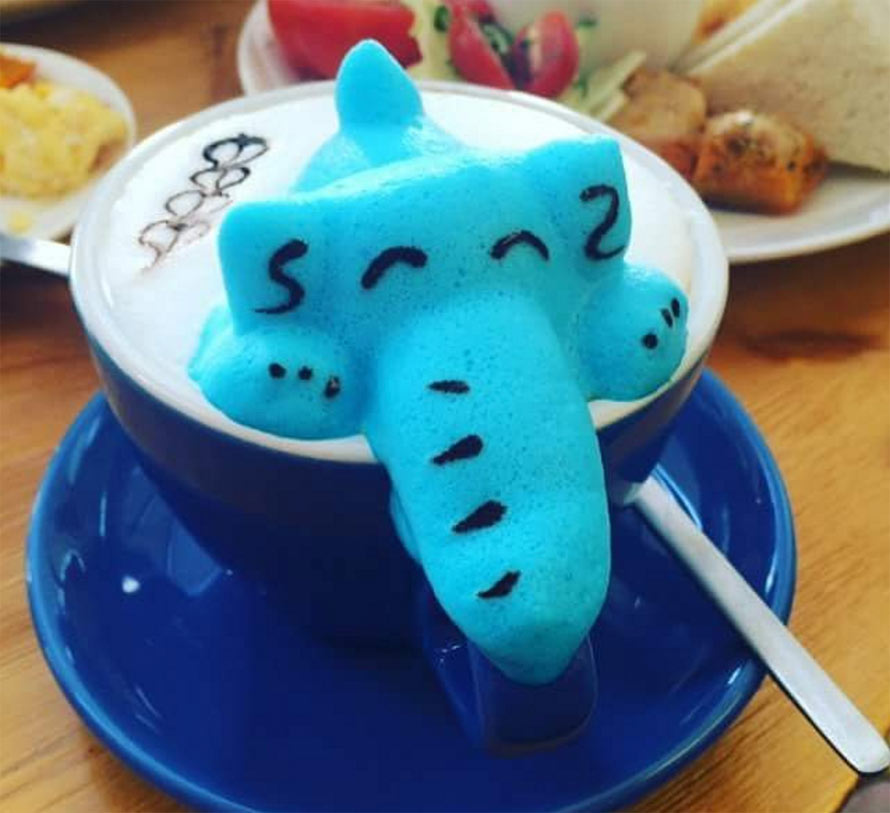 # Mesmerizing fish and bubbles latte art by Peter Hernou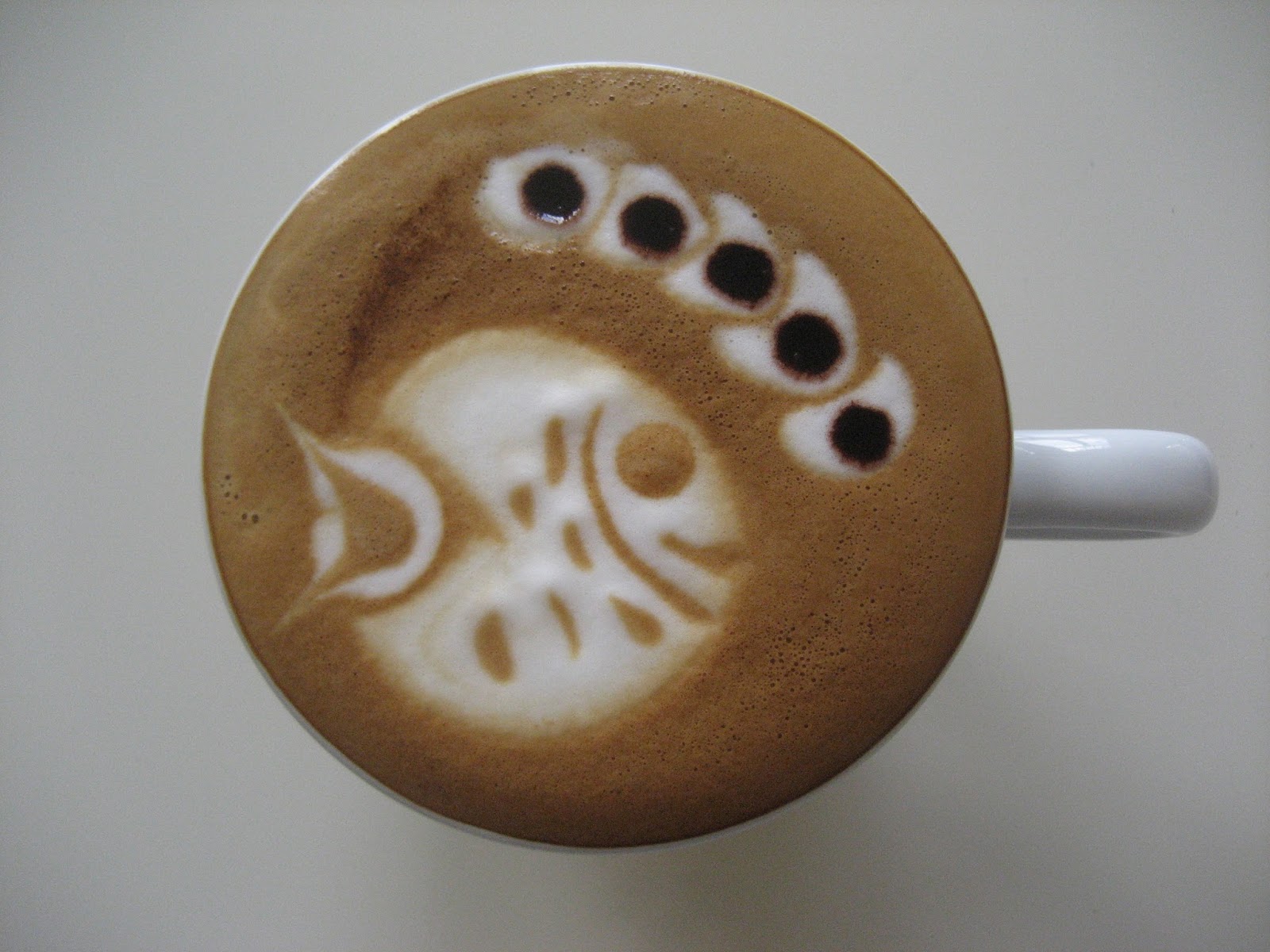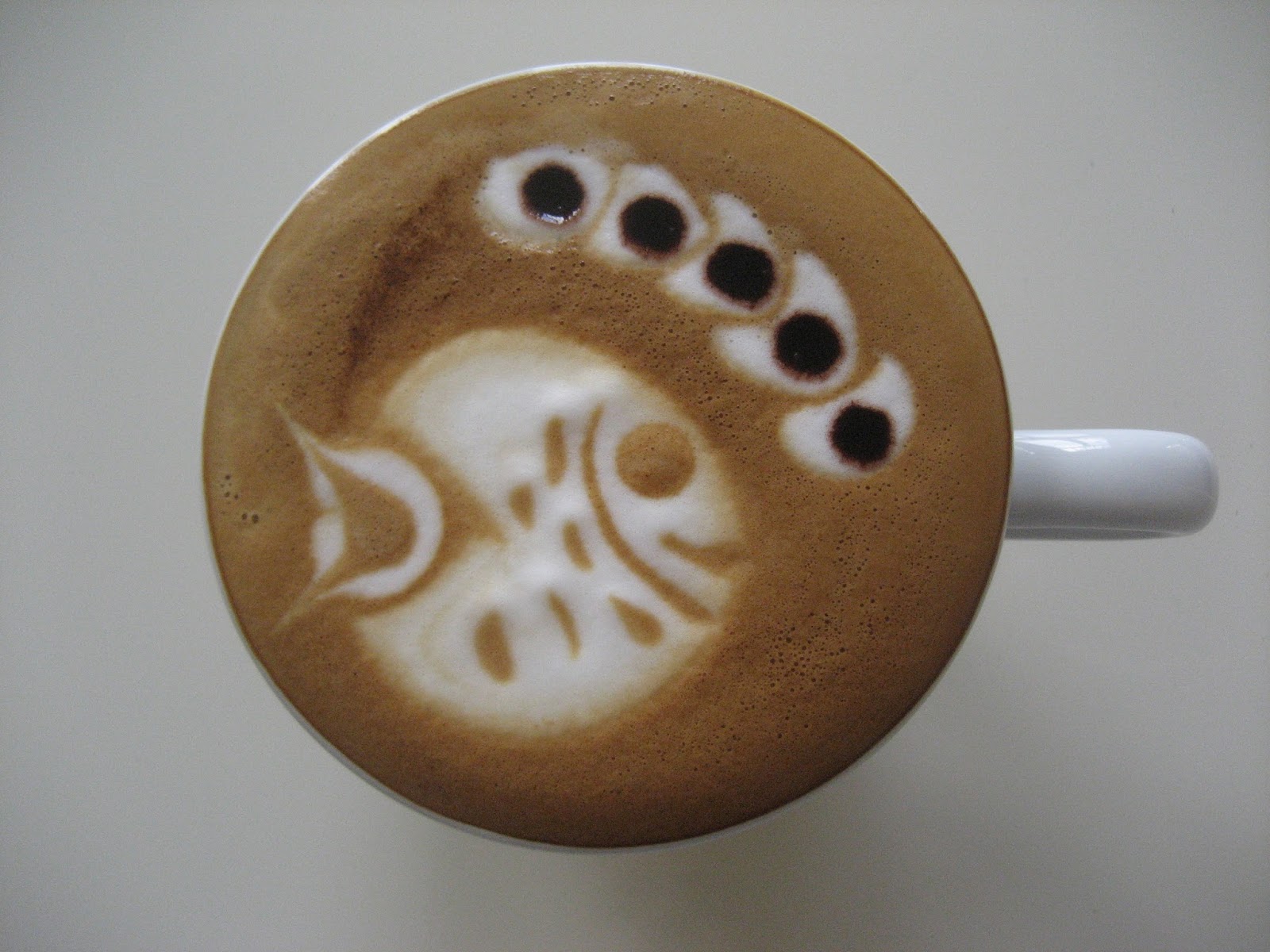 # This is the cutest teddy bear you can't cuddle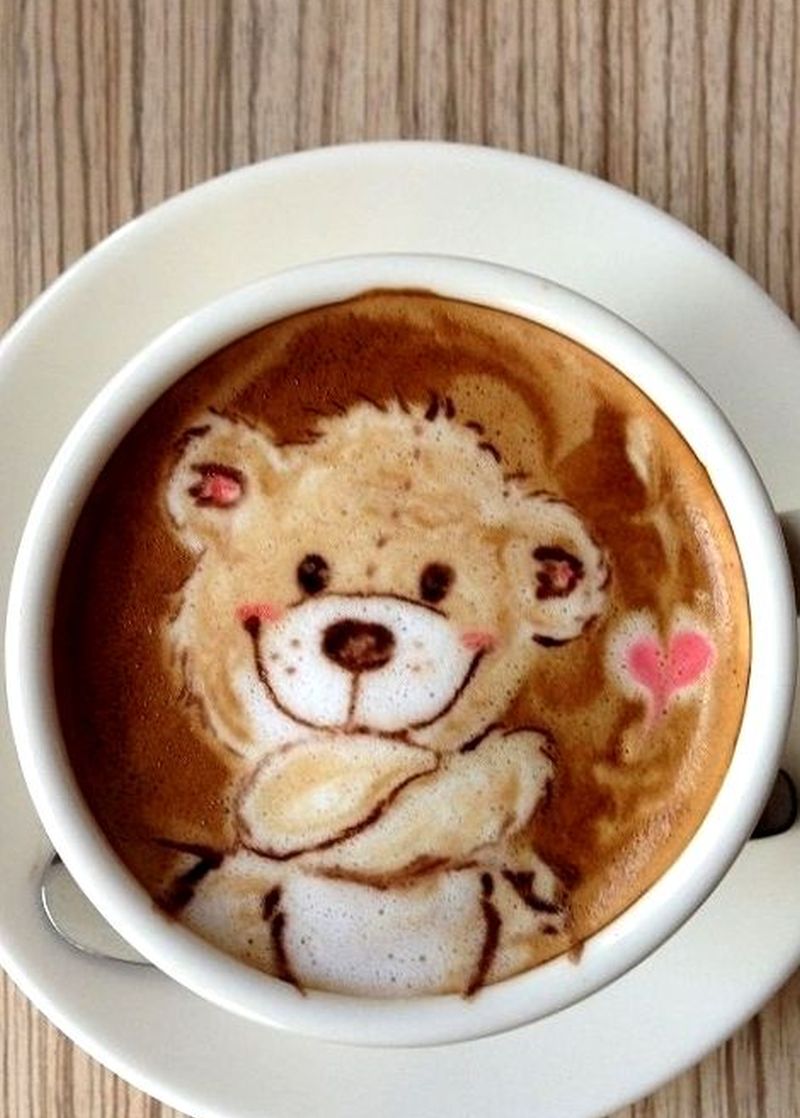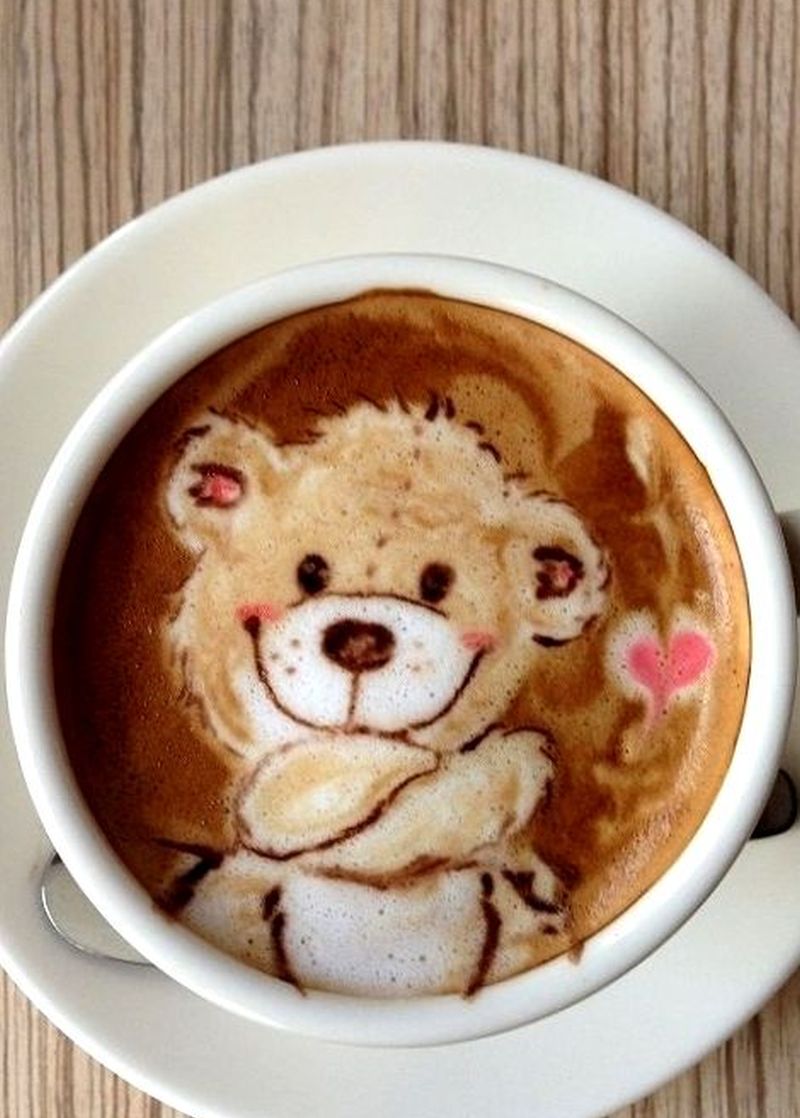 # Coffee mugs from the galaxy far, far away have Darth Vader and Stromtrooper in them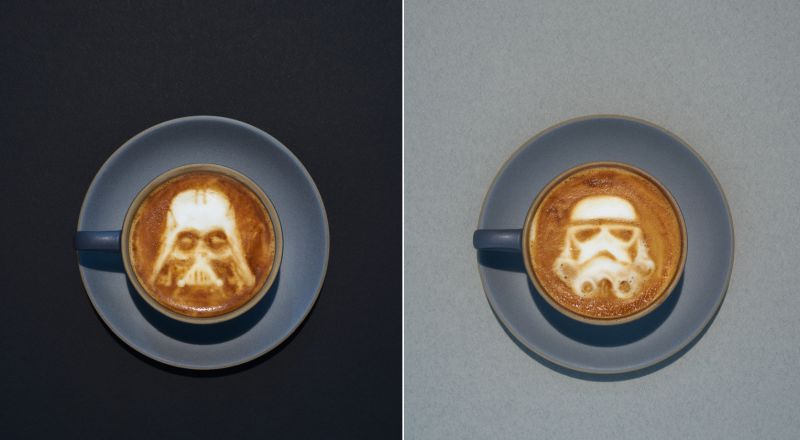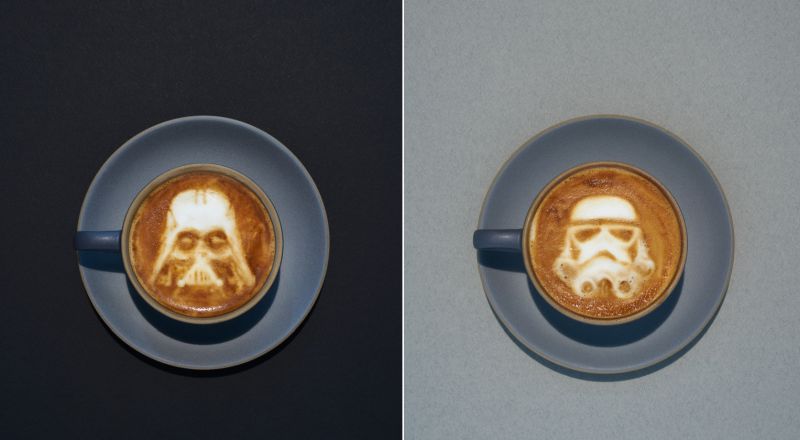 # Mouth-watering donut with coffee errr… in coffee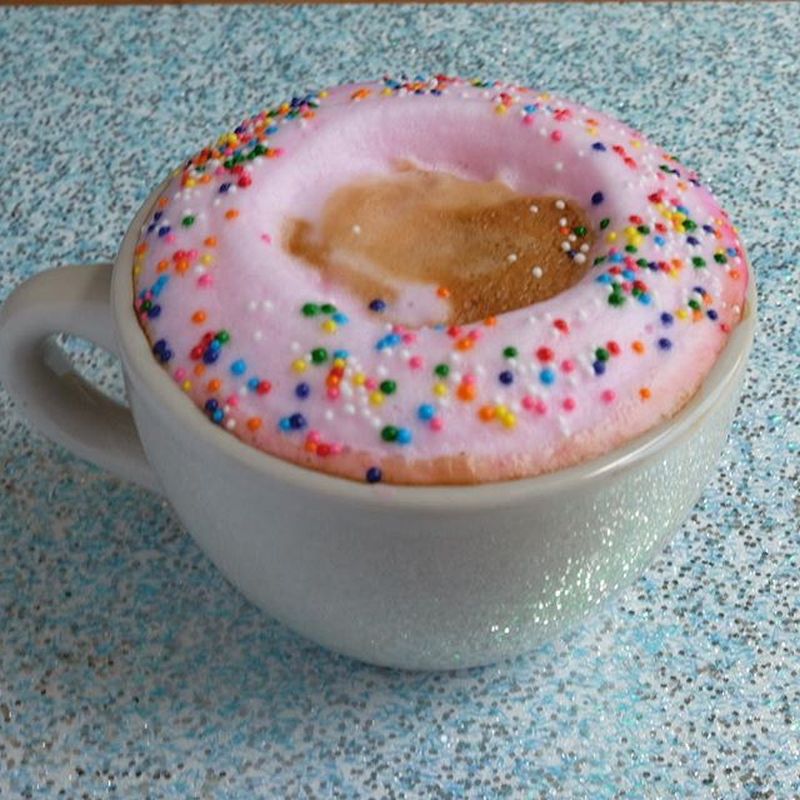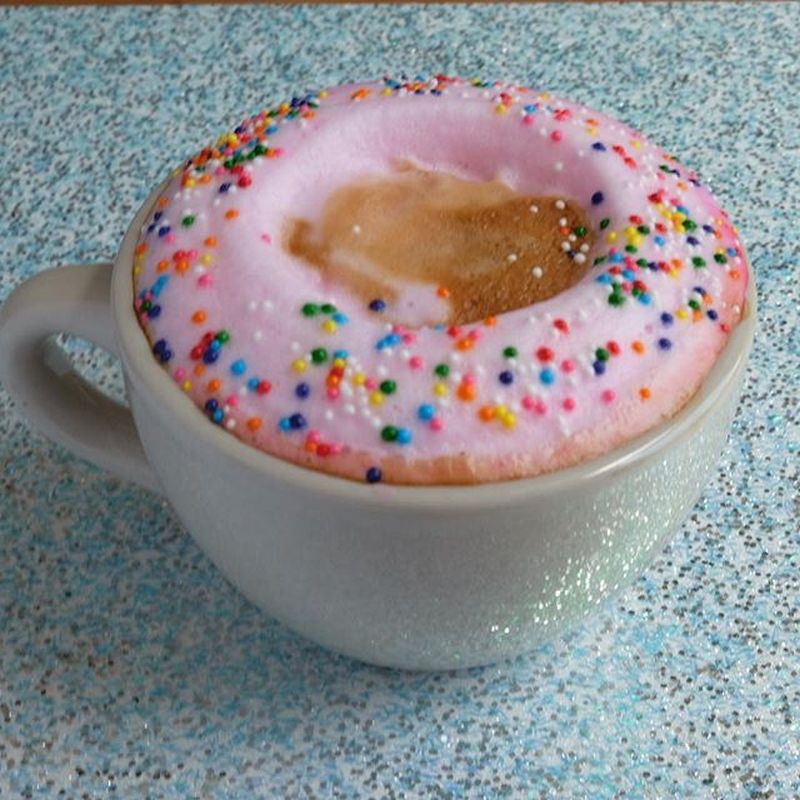 # Chubby little cat munching on a pizza inside a coffee mug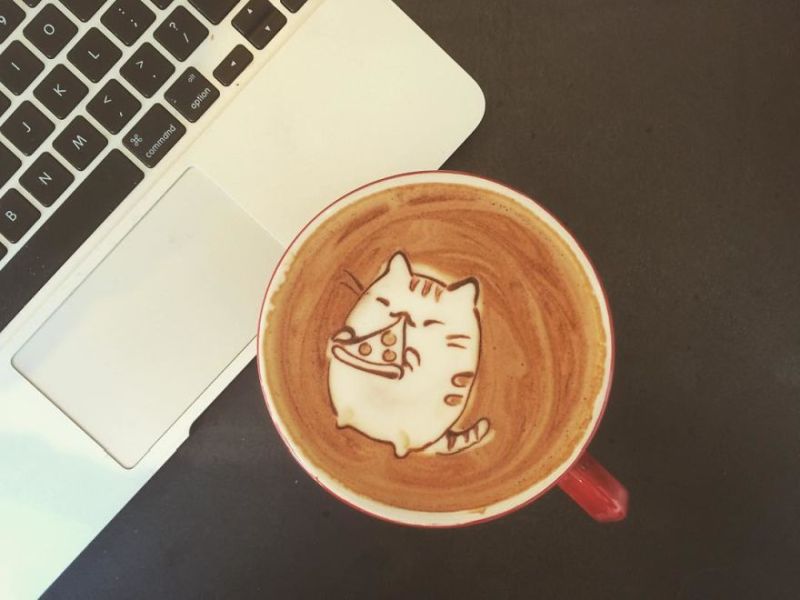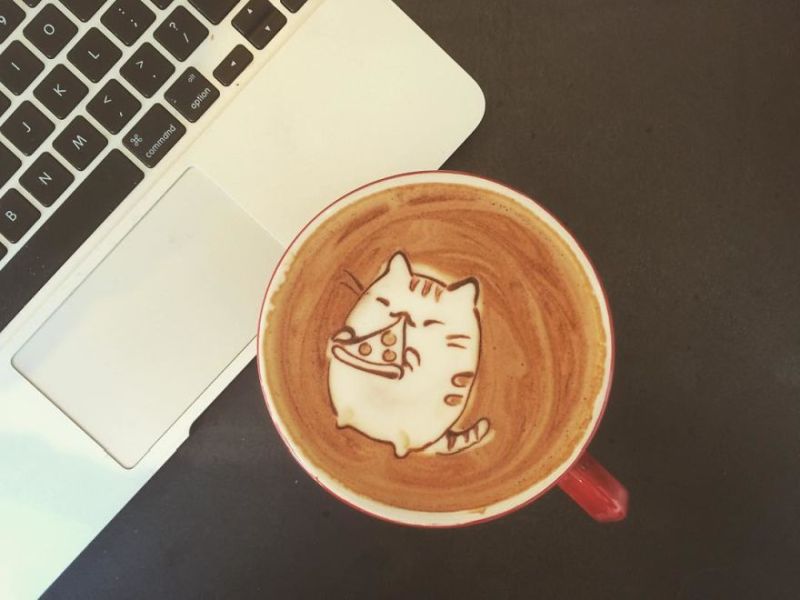 # This fish is living well in the coffee. Cute, ain't it!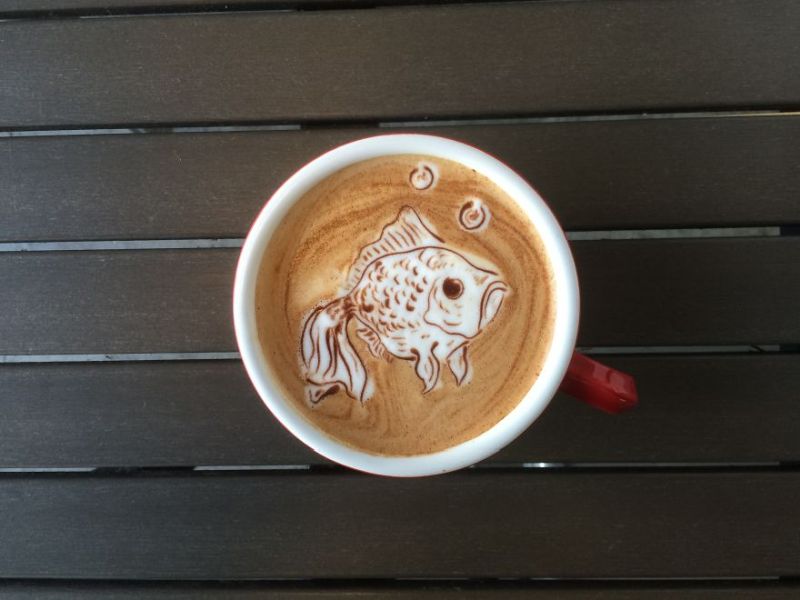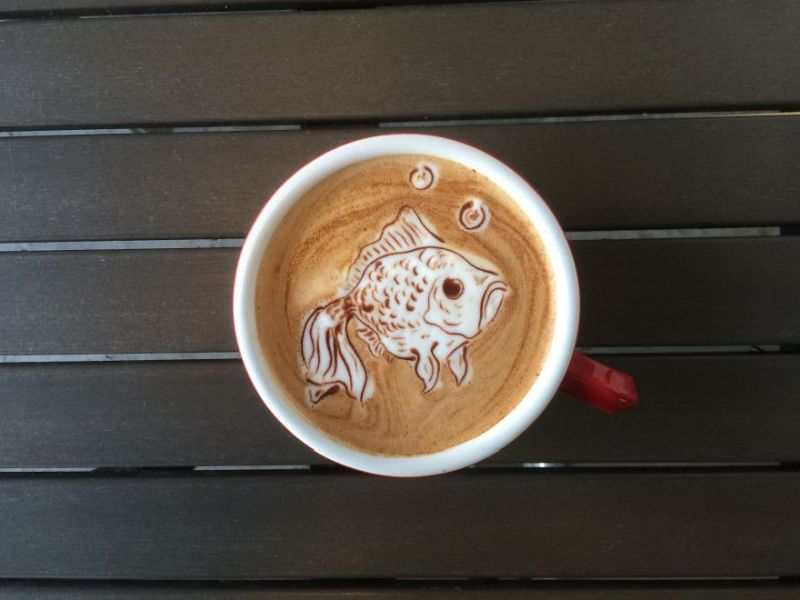 # Colorful fishbone latte art by Ernie Jr. Fernandez is beautiful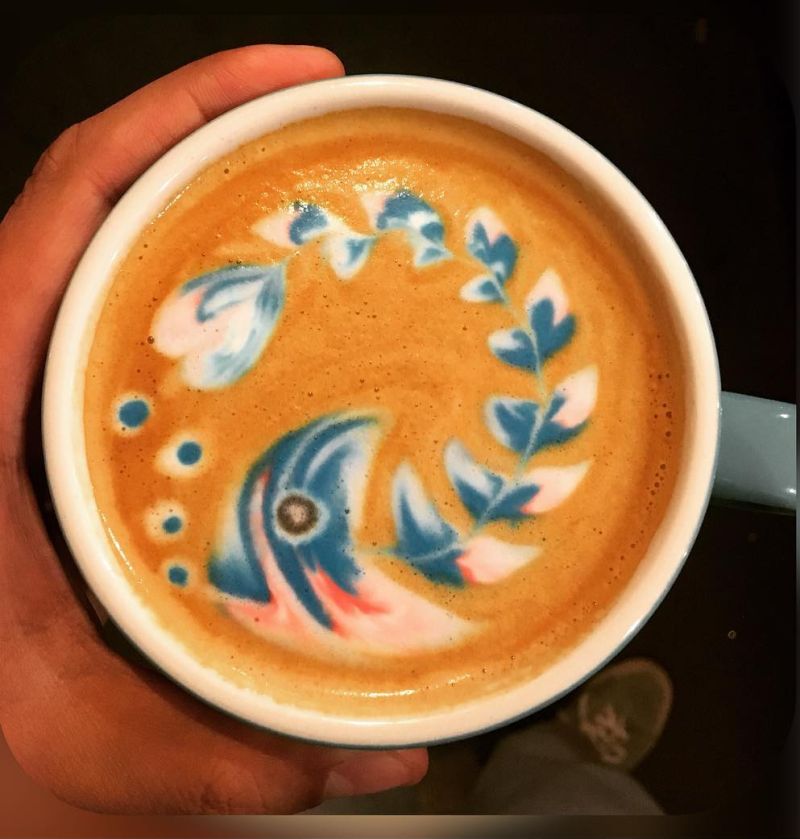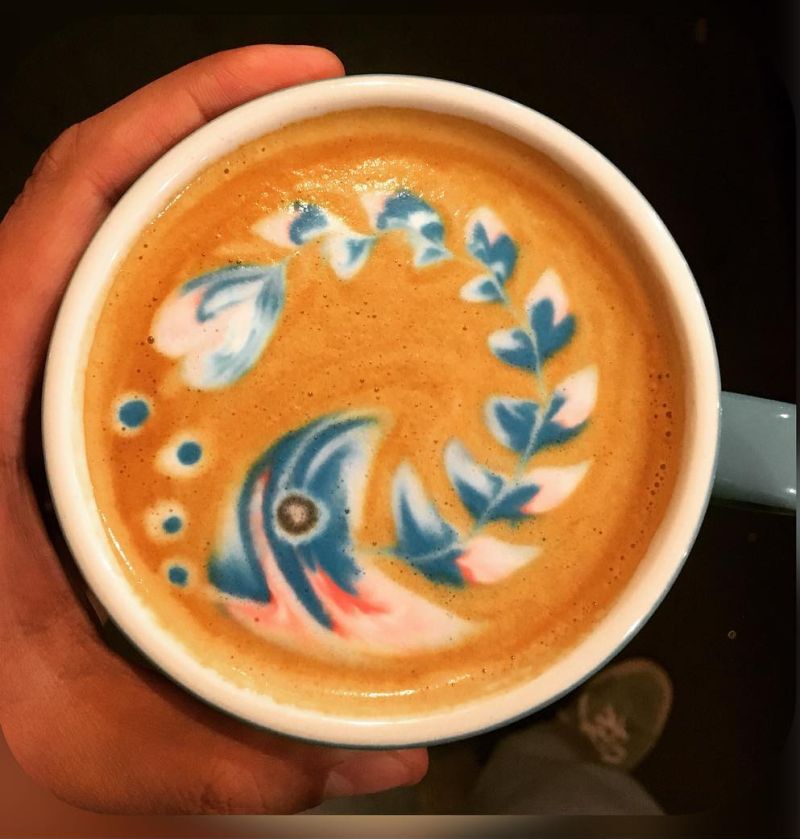 # Bring down the galaxy in your coffee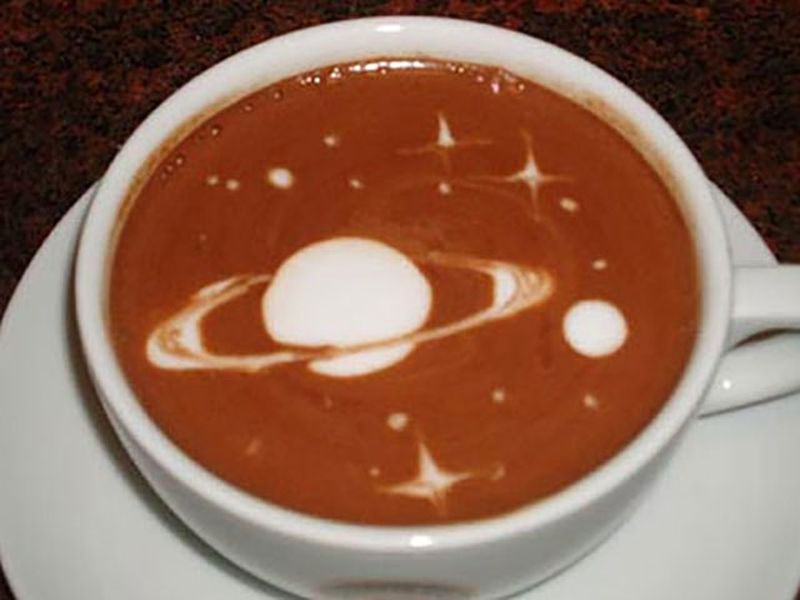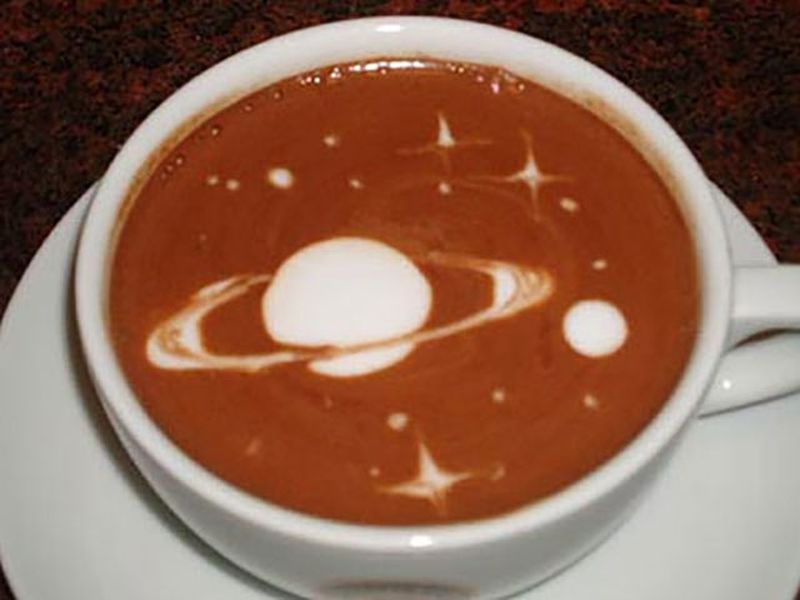 # Christmas tree and stars seem perfect for the holiday season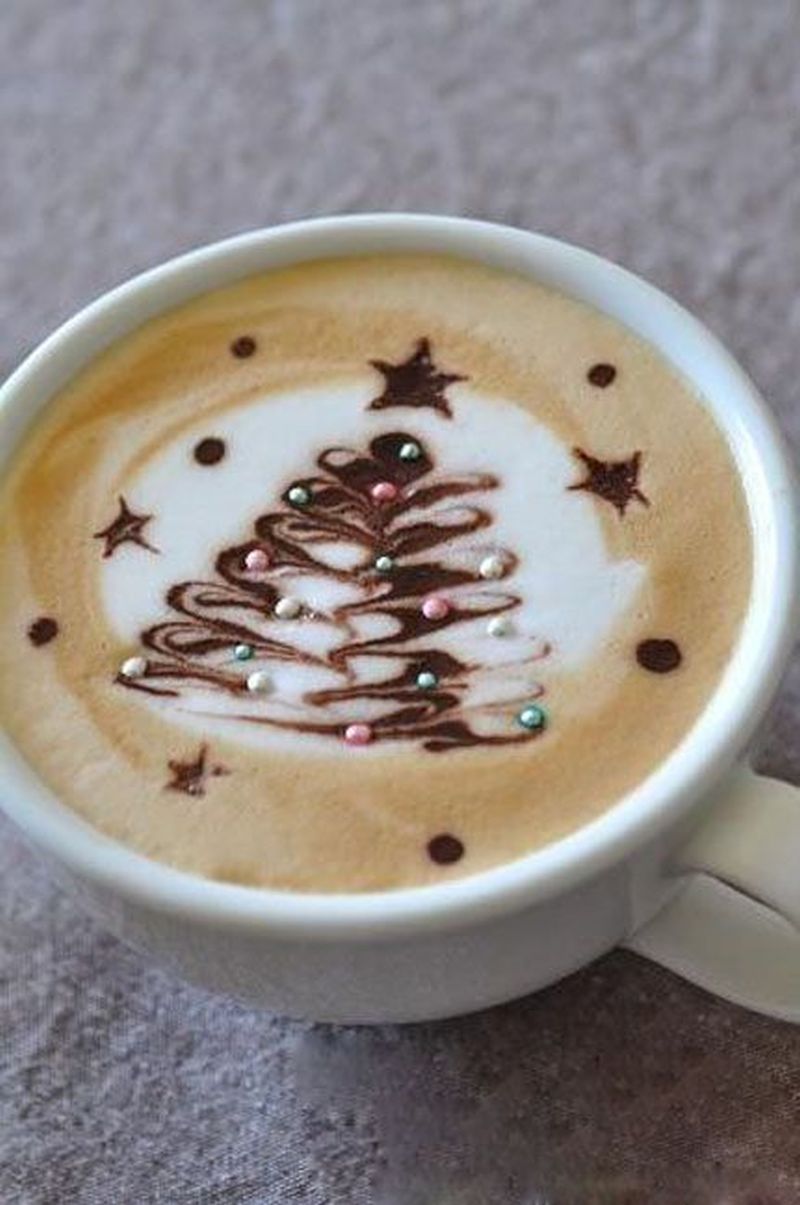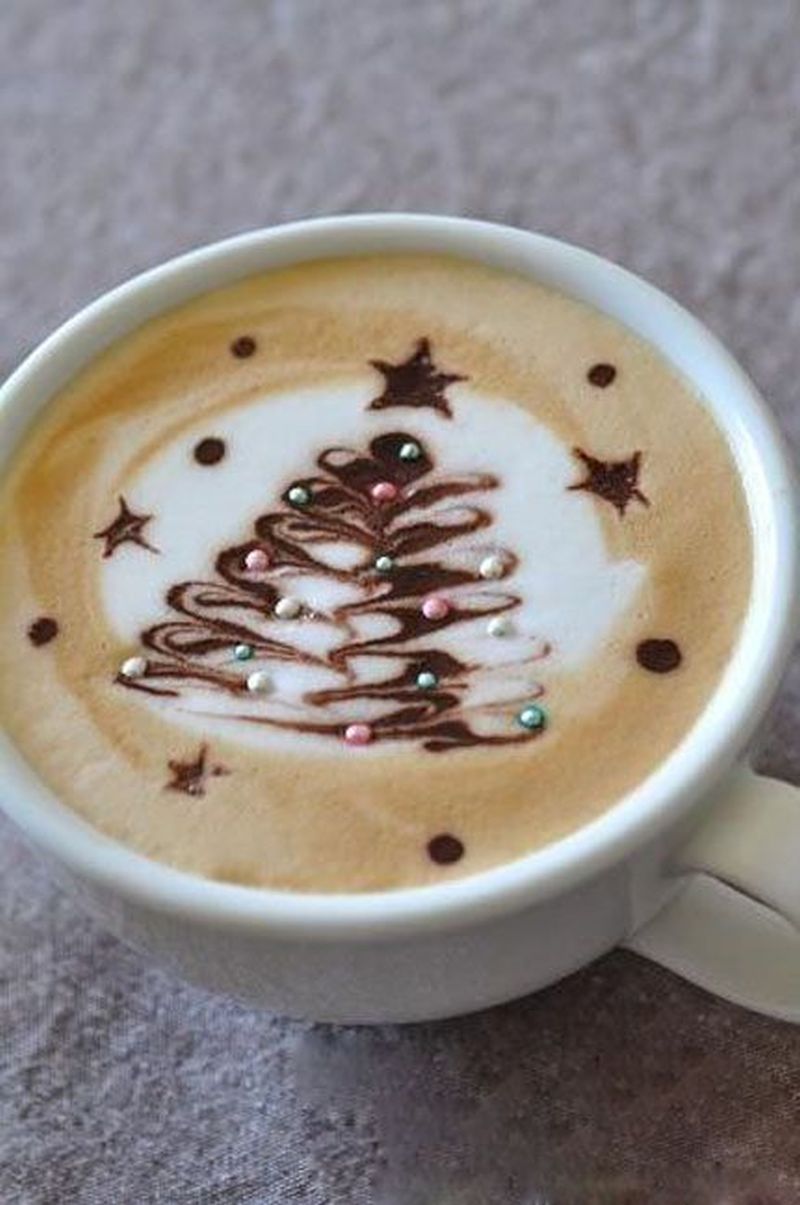 # Mickey Mouse, Hello Kitty and other cartoon characters inside a coffee mug could even get kids addicted to caffeine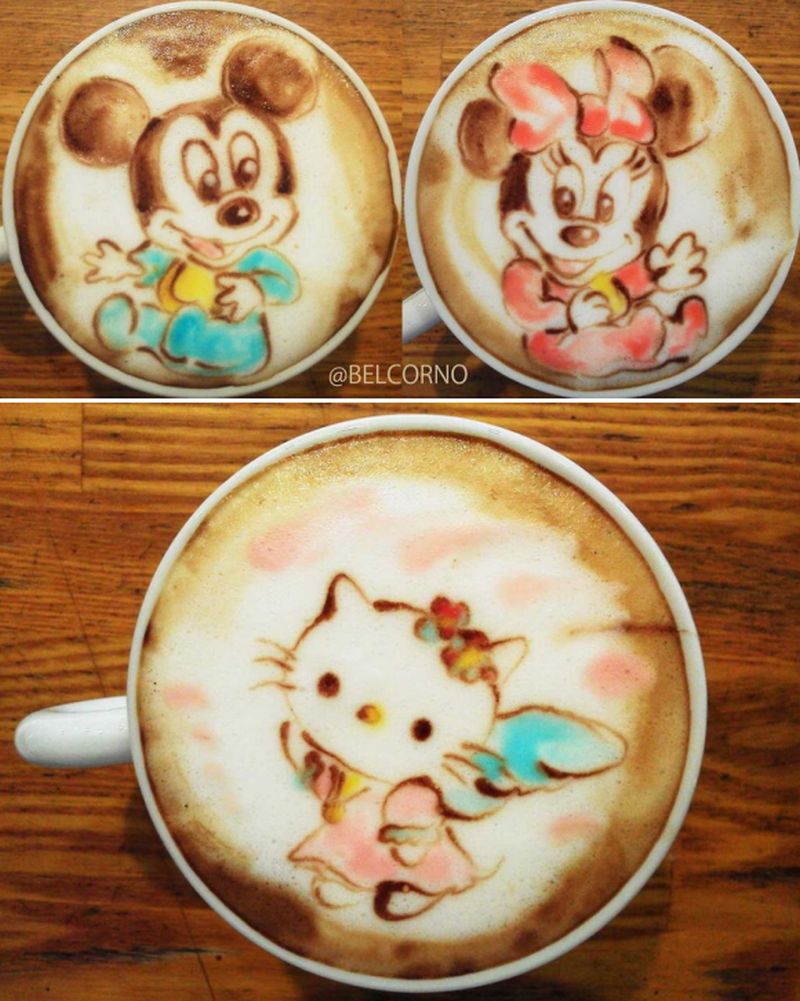 # Inspired by the mobile game Neko Astume, Nowtoo Sugi creates lazy cats popping out of the mug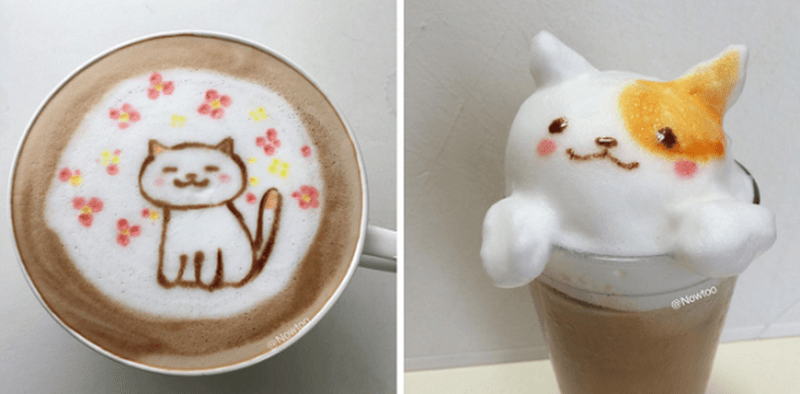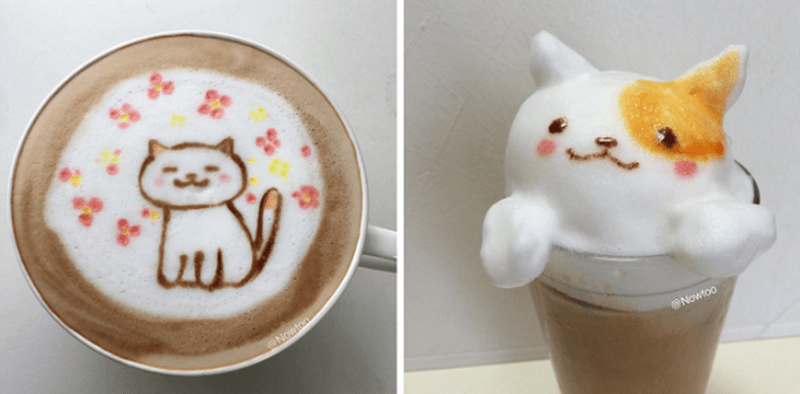 # Made using activated charcoal, this goth drink with Rosetta pattern has health benefits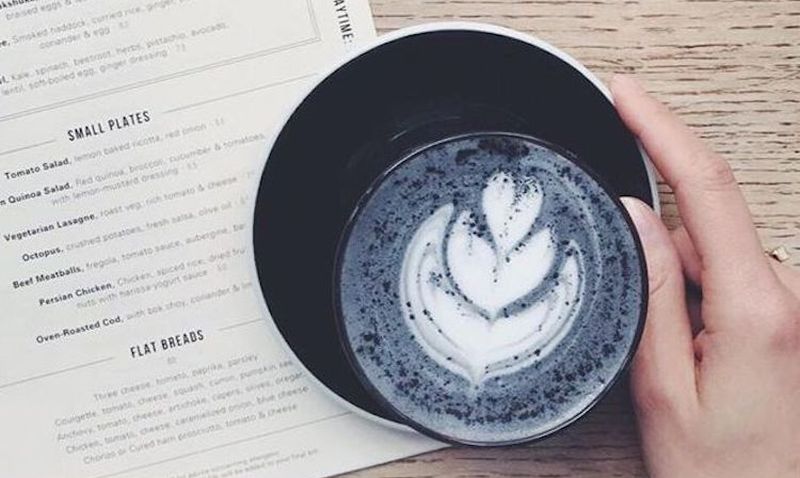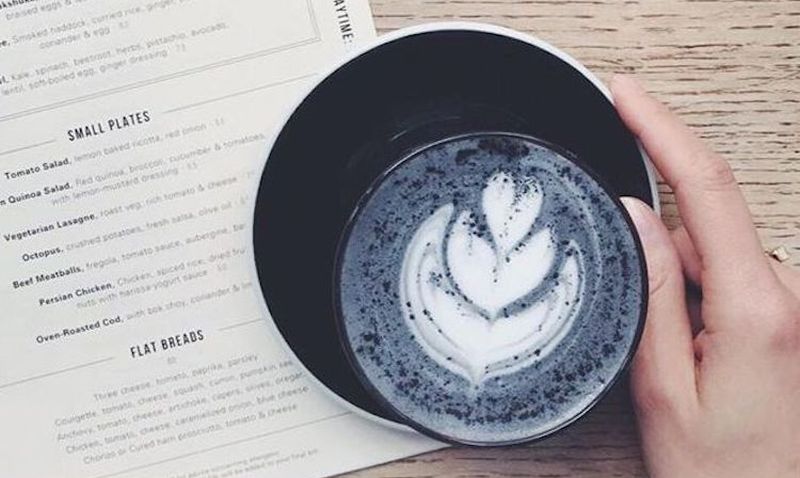 # Dragon latte art coffee — A good luck symbol to start off the day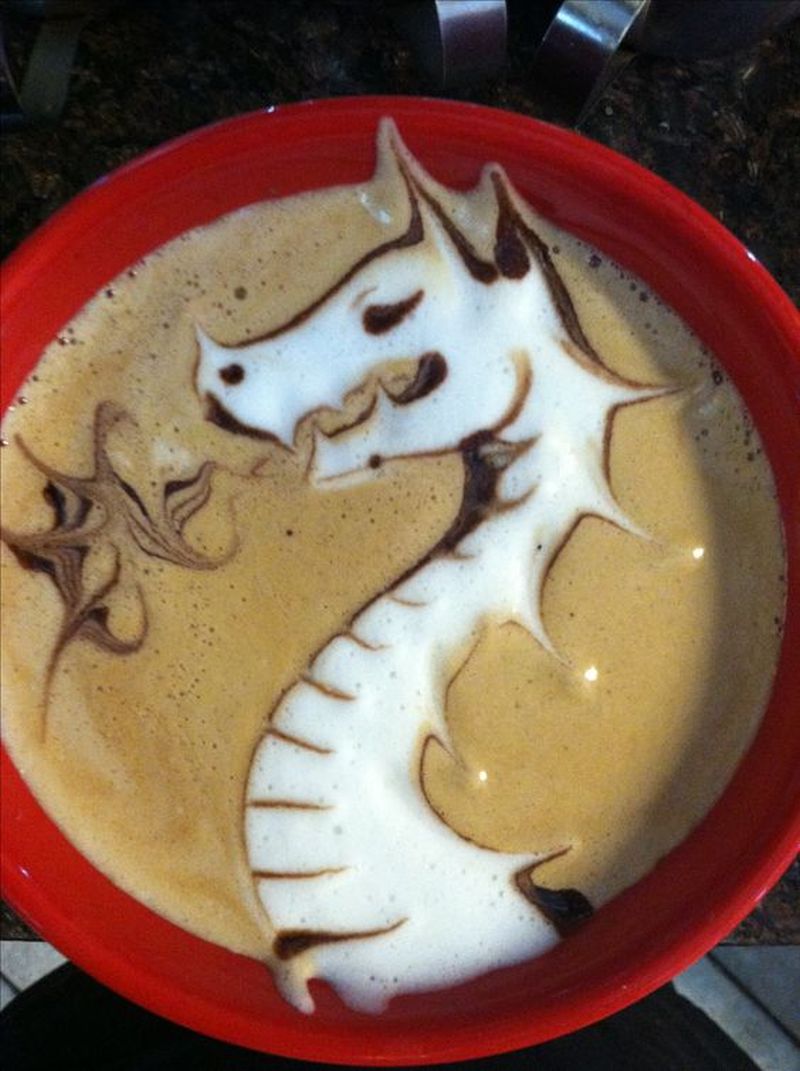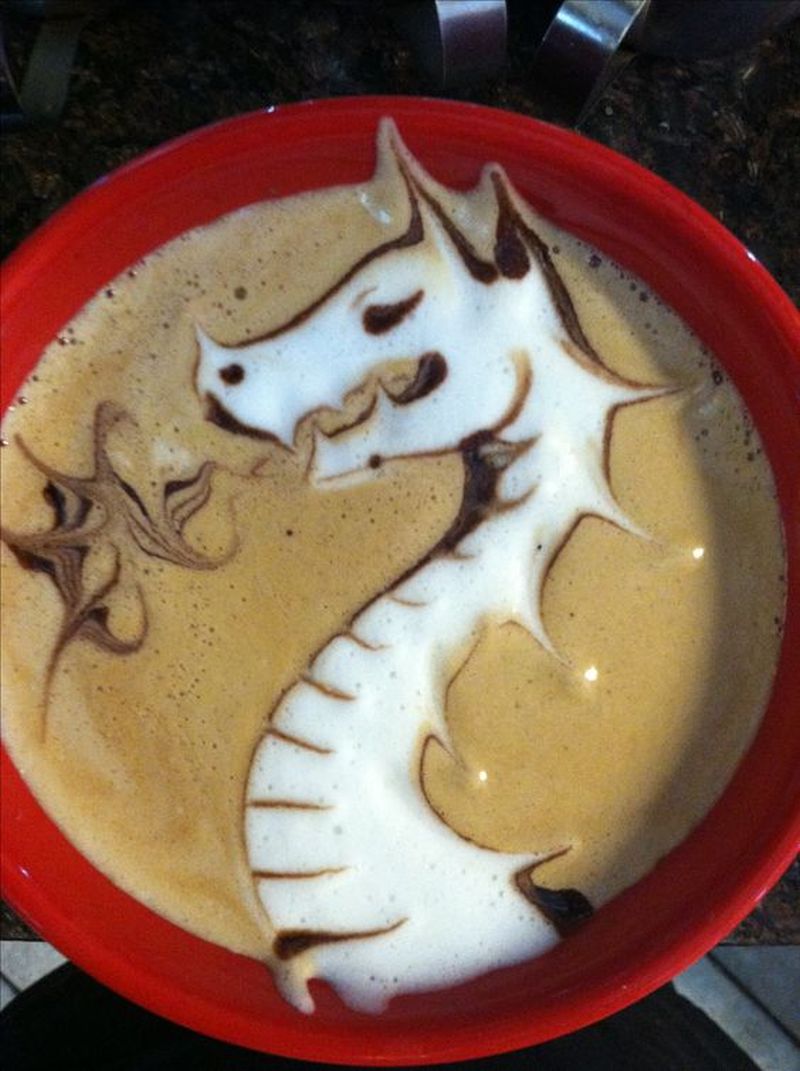 # What's better than waking up with Batman in your cup? Gulp… gulp, you're a superhero today!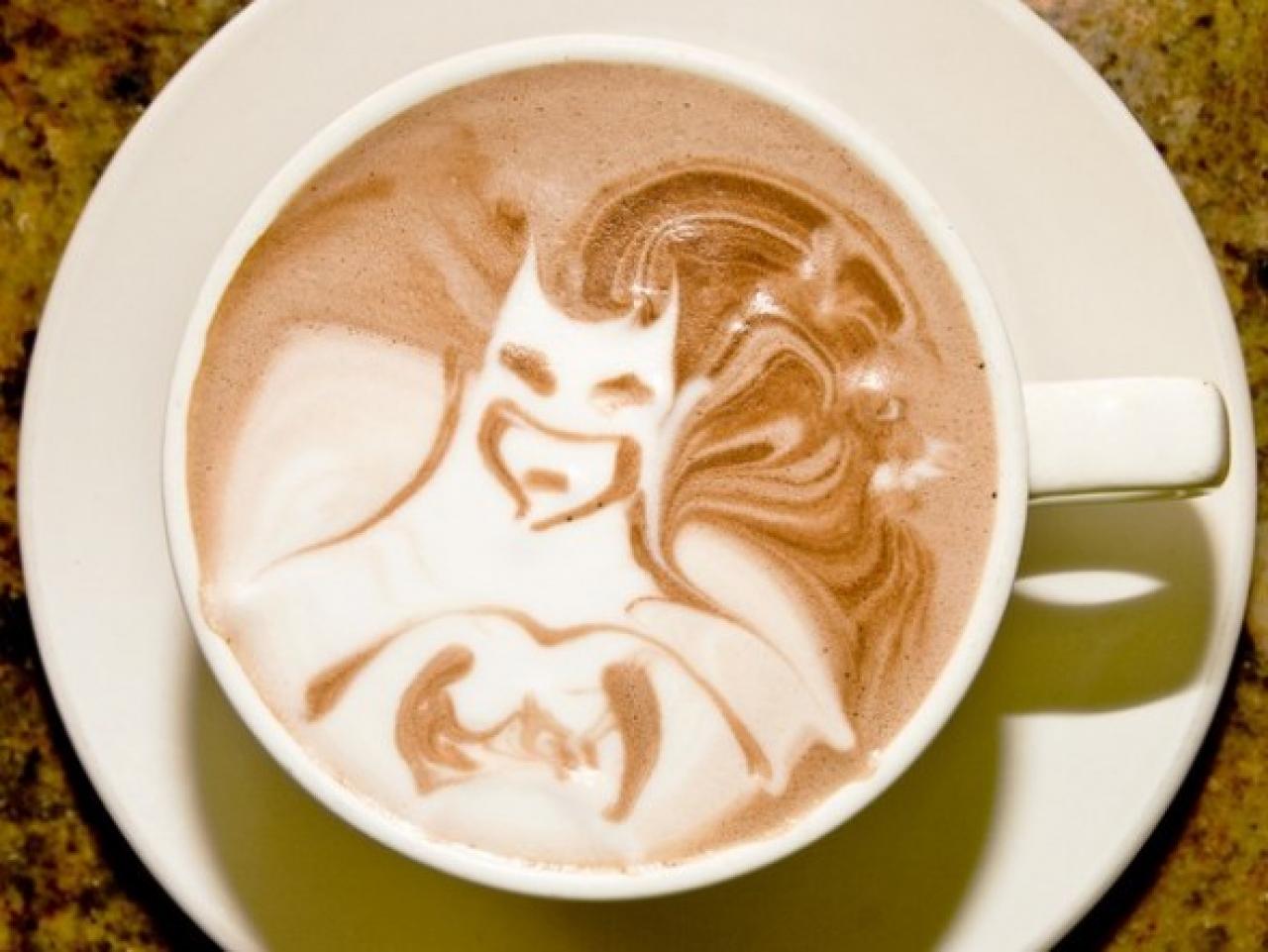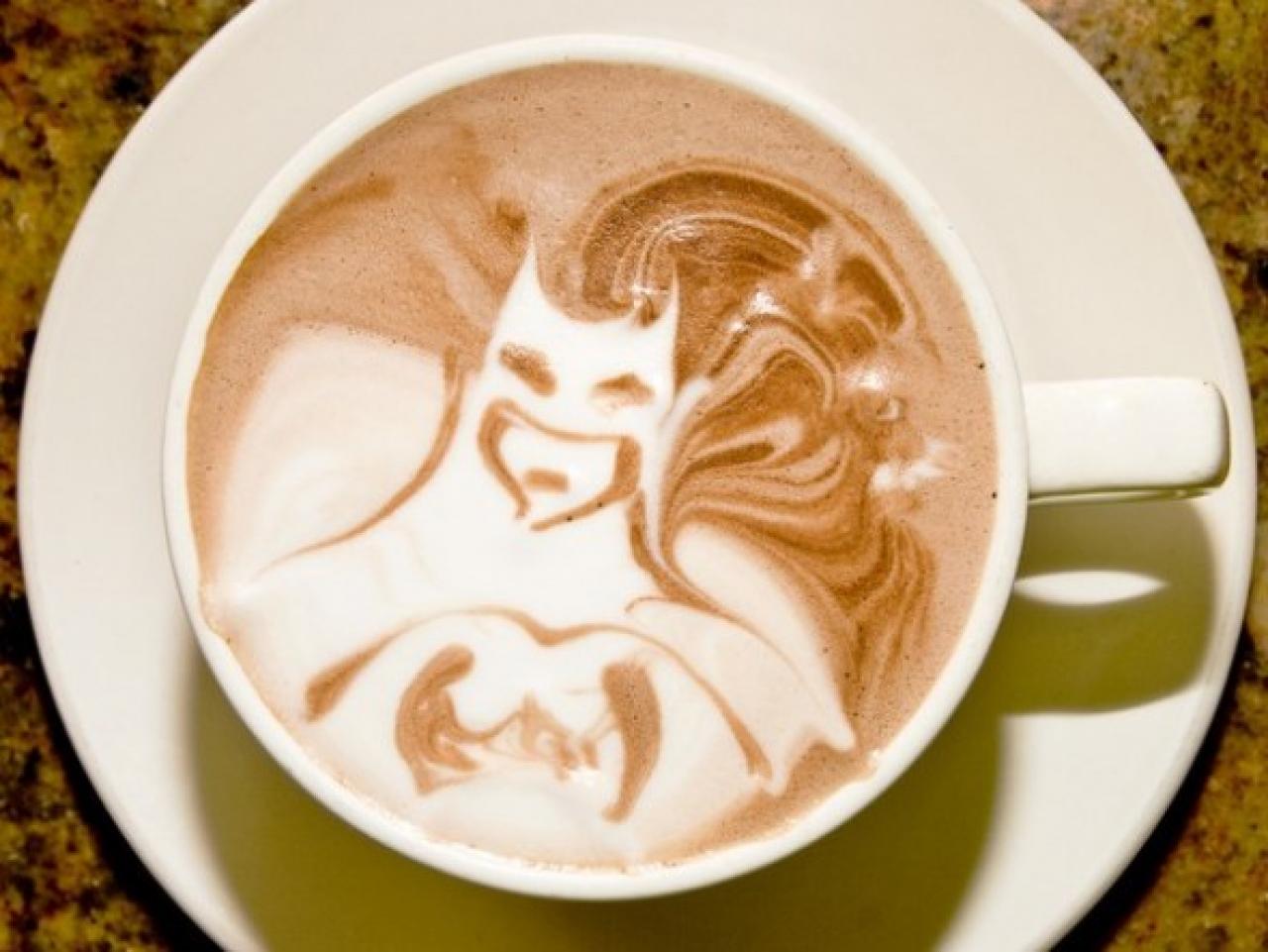 # Incredible collection of Disney latte art, anyone?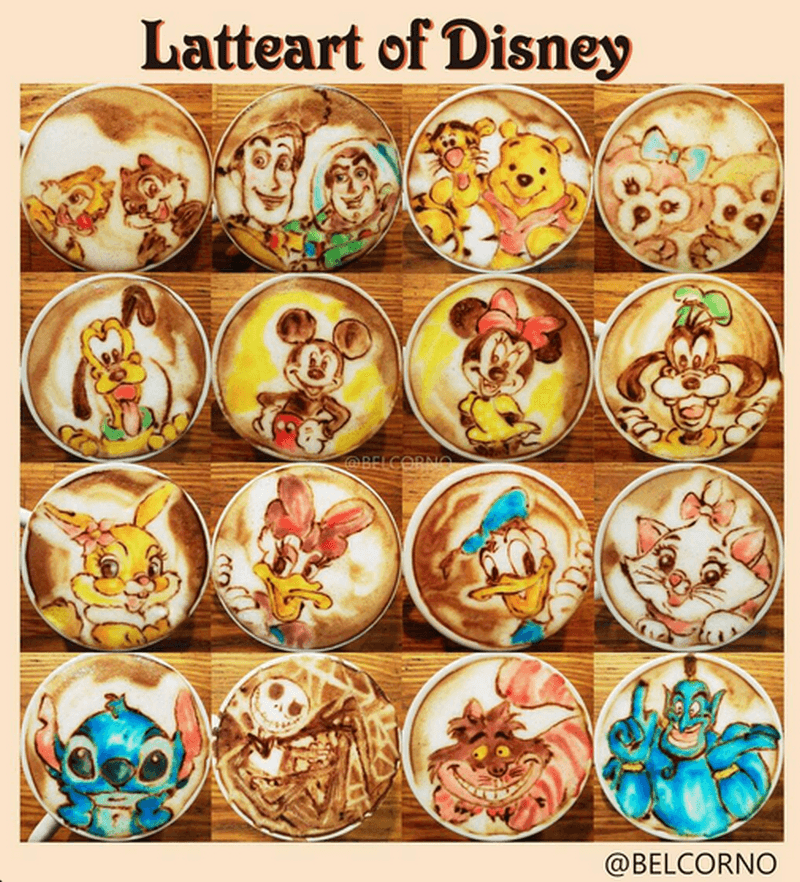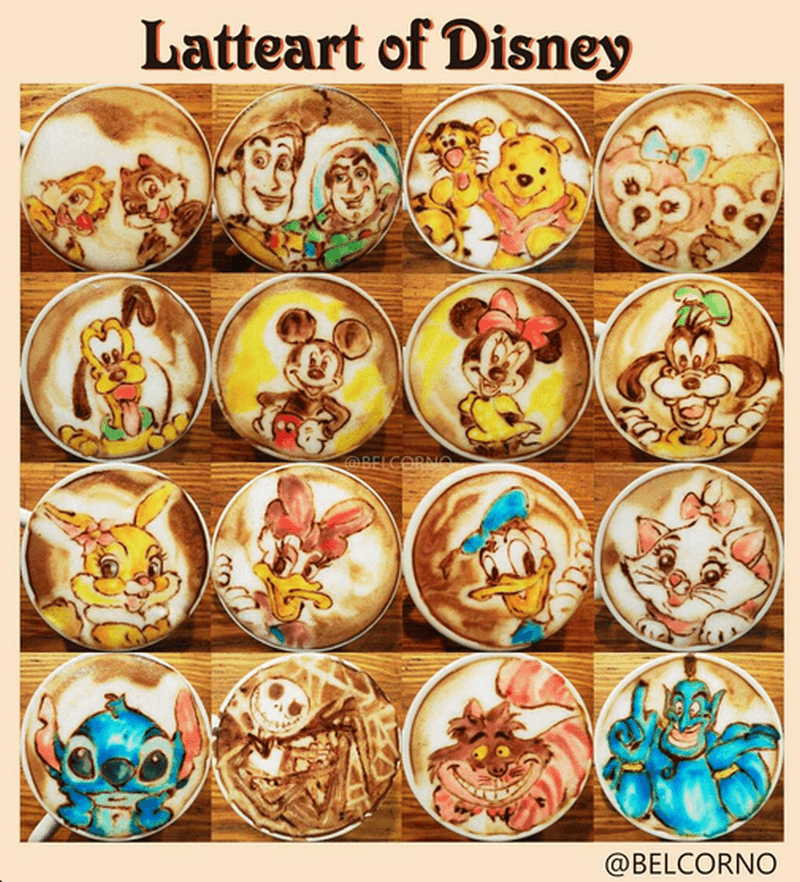 # Studio 6 Coffee House's globe latte art is pretty awesome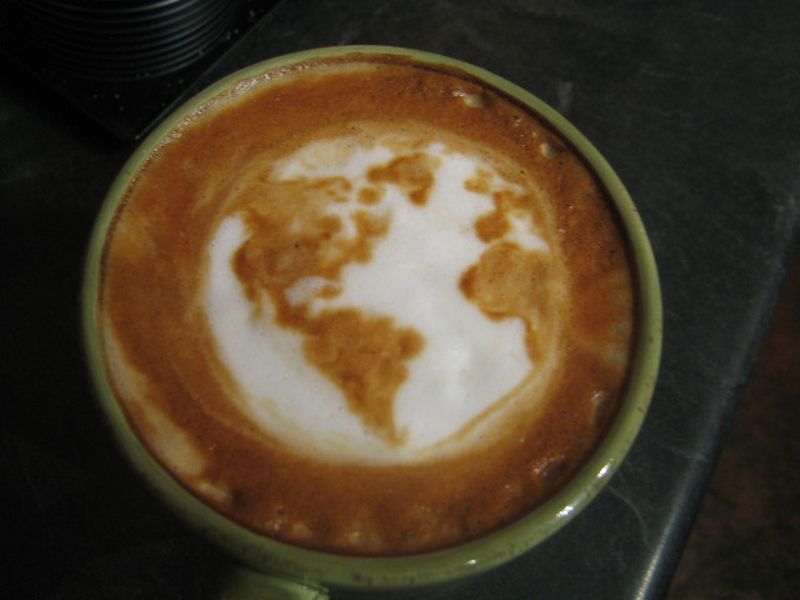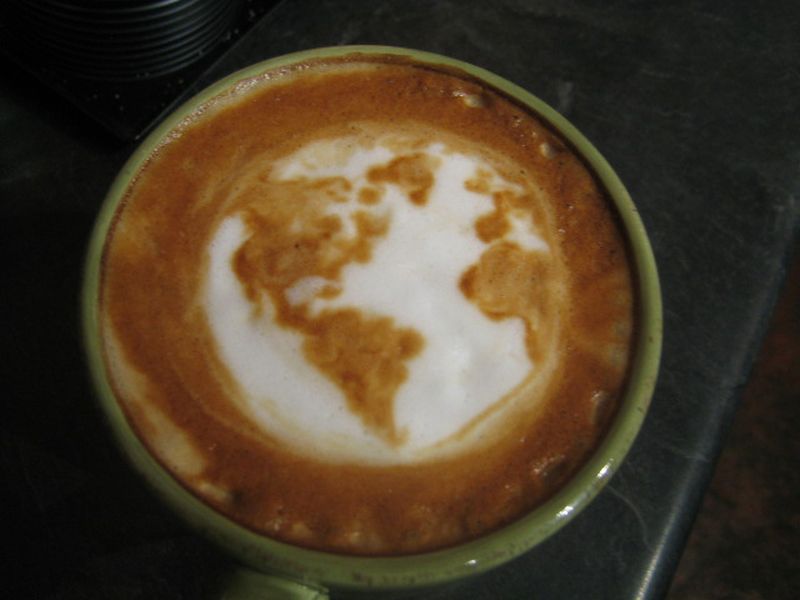 # Mastering Rosetta latte art isn't easy, this is just why!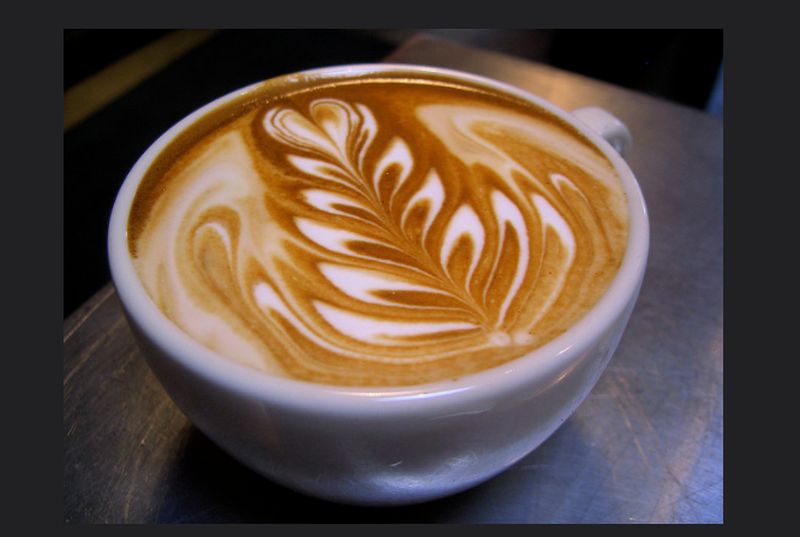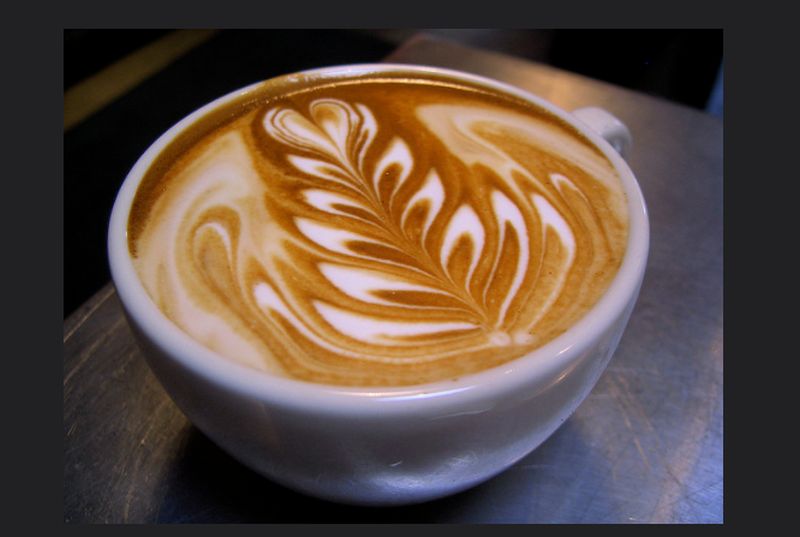 # Latte art by Kohei Matsuno for pika-choooo fans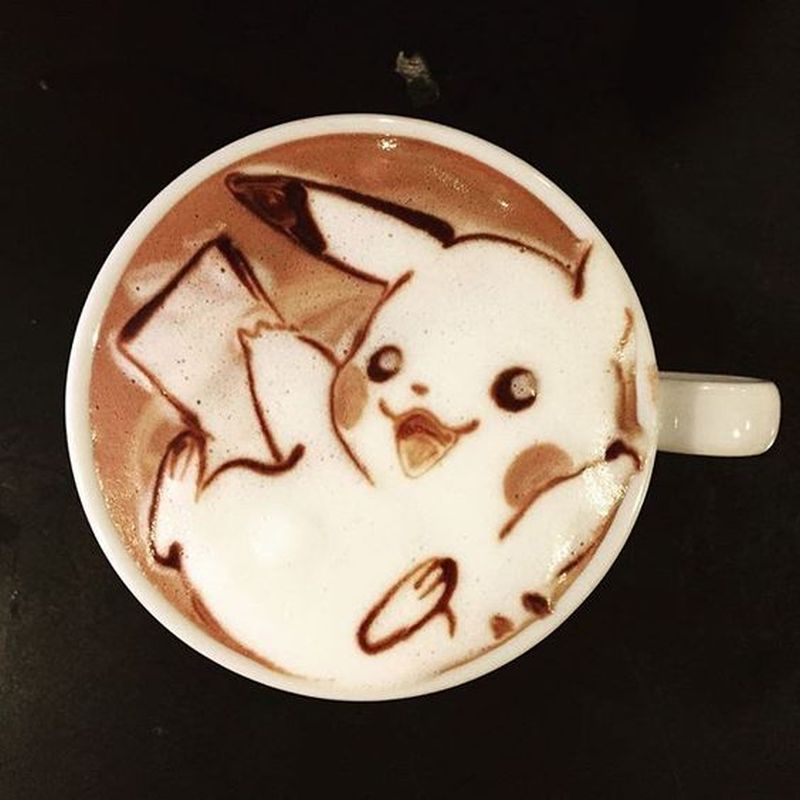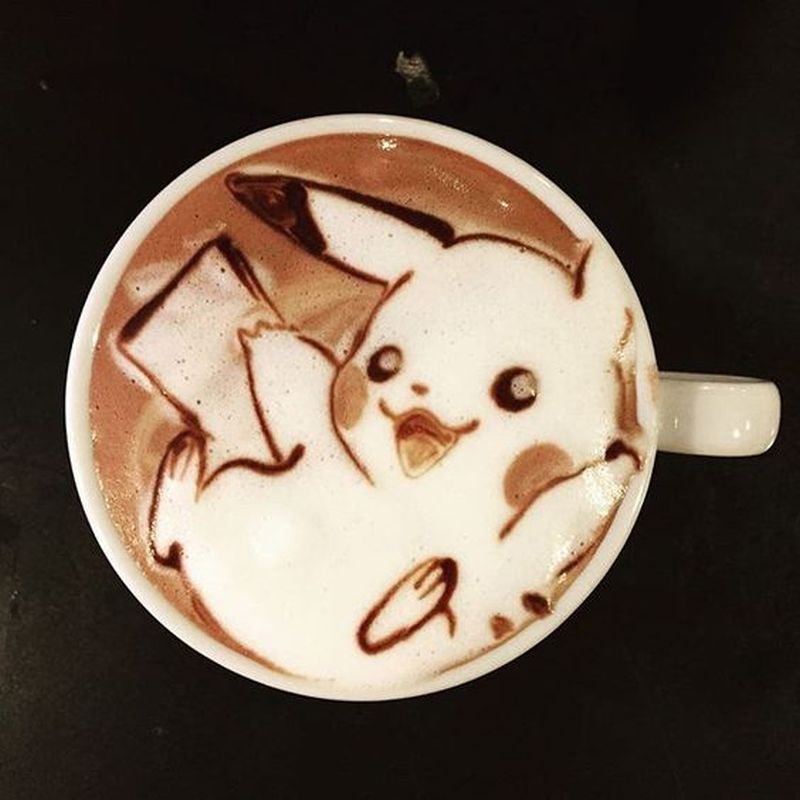 # If you live in the fantasy world, then you will surely love this Snow White latte art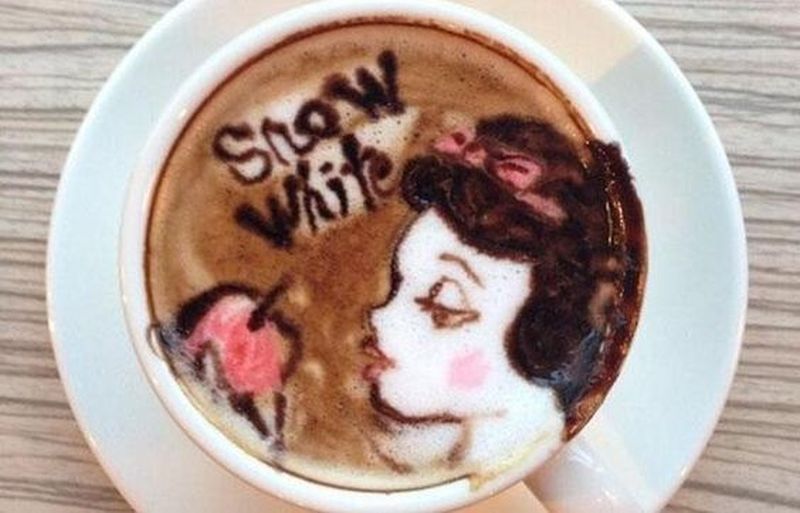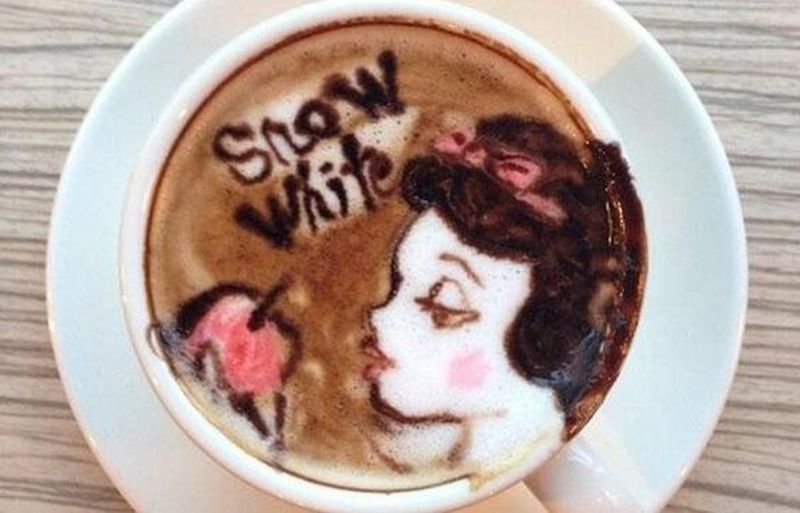 # Amazing Mt.Fuji emerging out of a coffee mug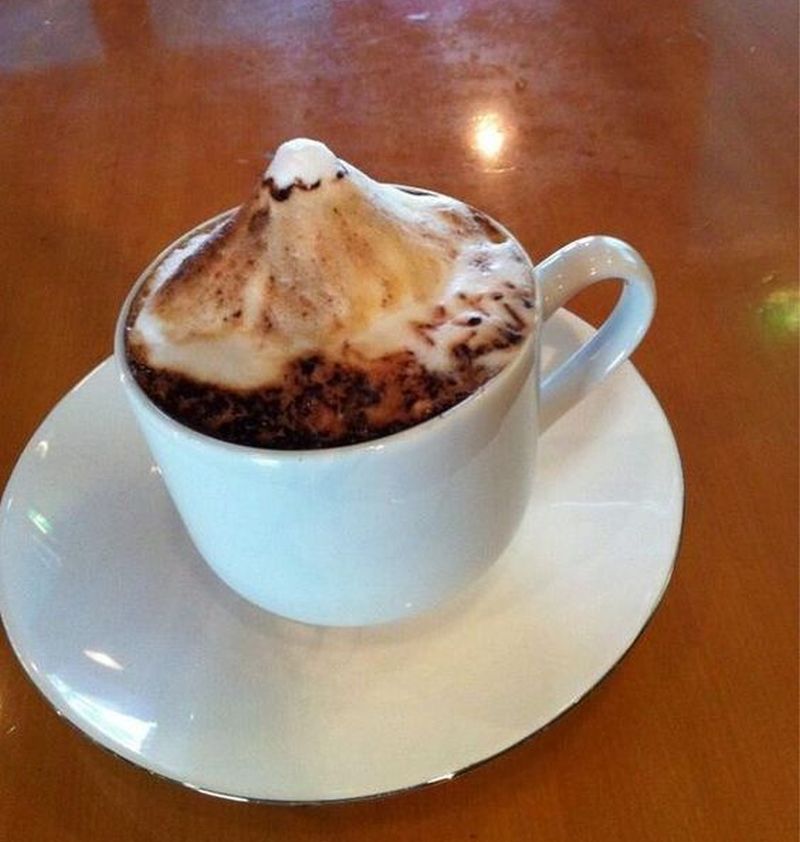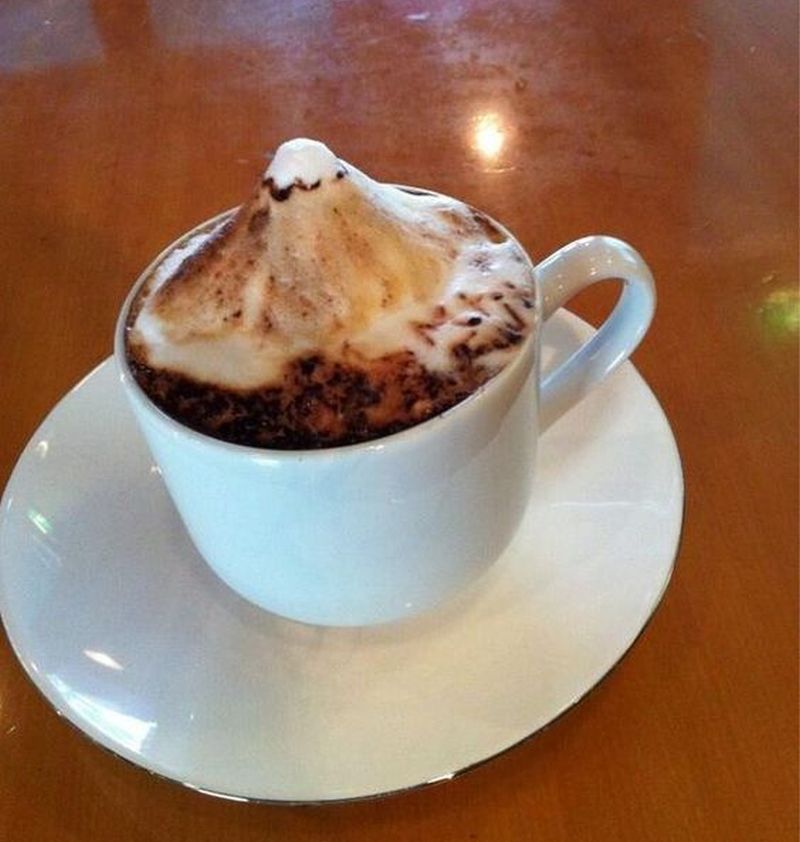 # Matcha green tea lattes look great and have antioxidants with cancer-fighting benefits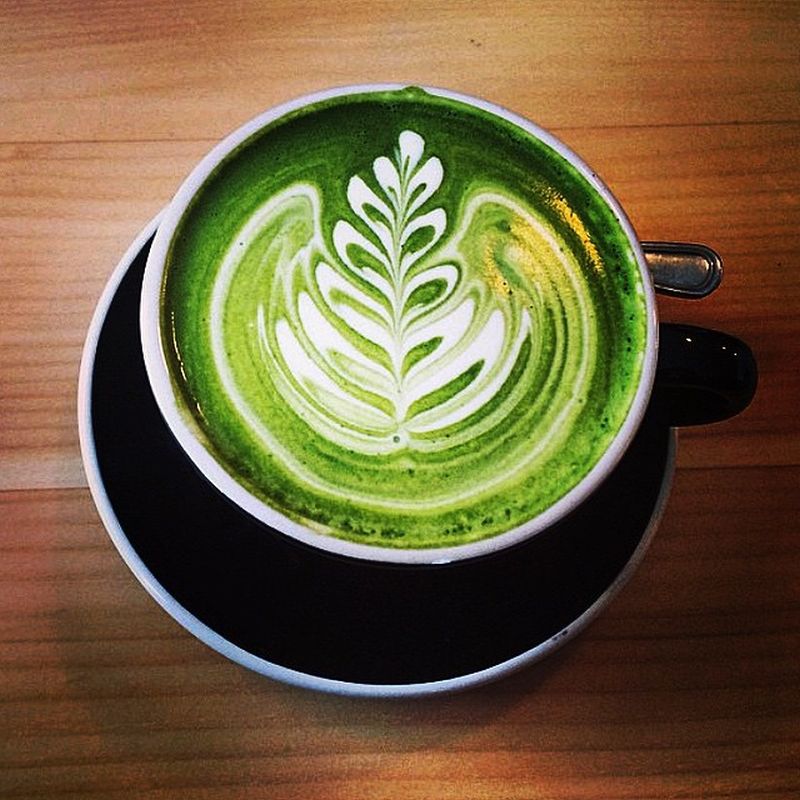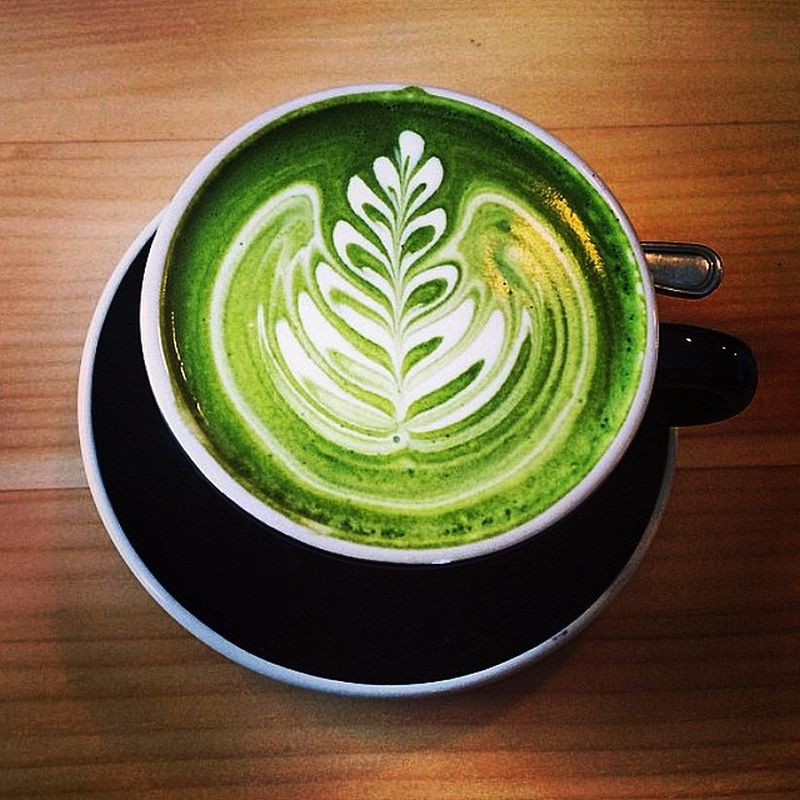 # Snowflake latte art by Kokako laboratory is a simple yet stunning idea for beginners. Make your design with caramel topping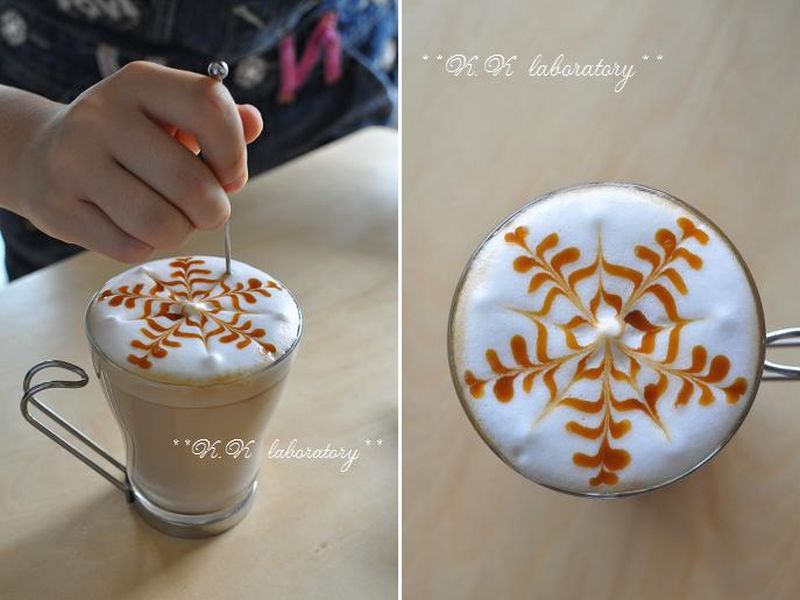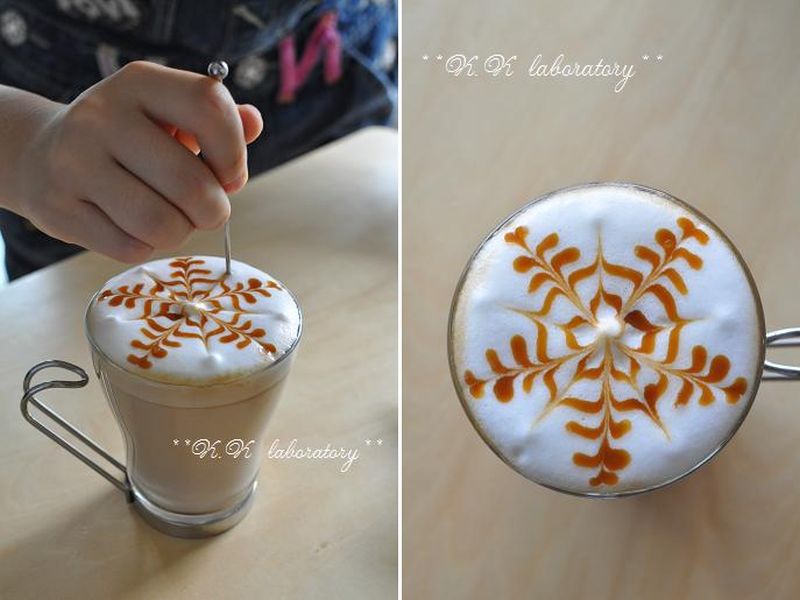 # This awesome latte pumpkin is created by Cupertino-based Daniel Vu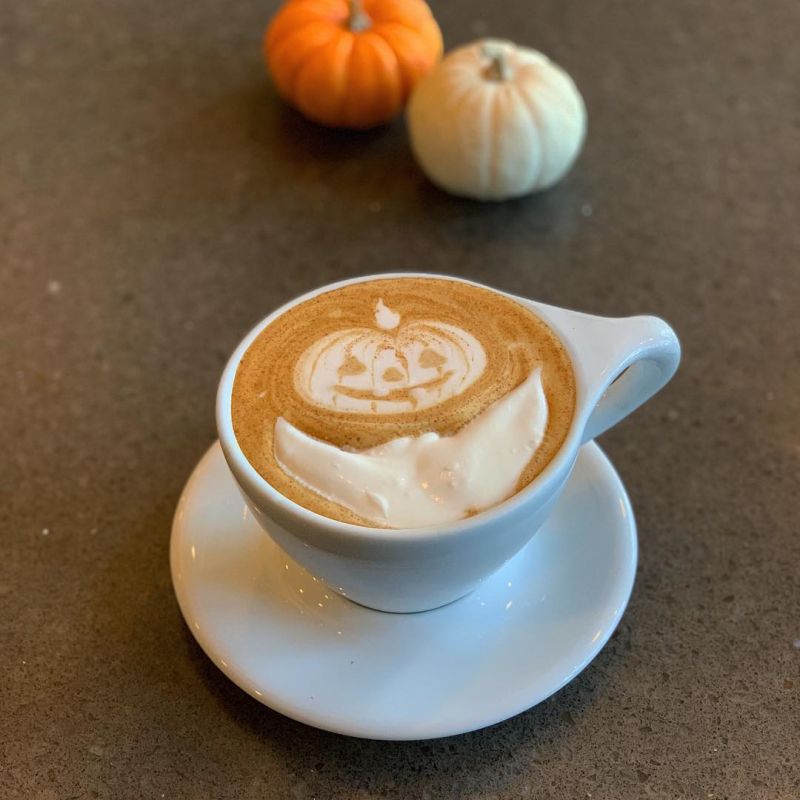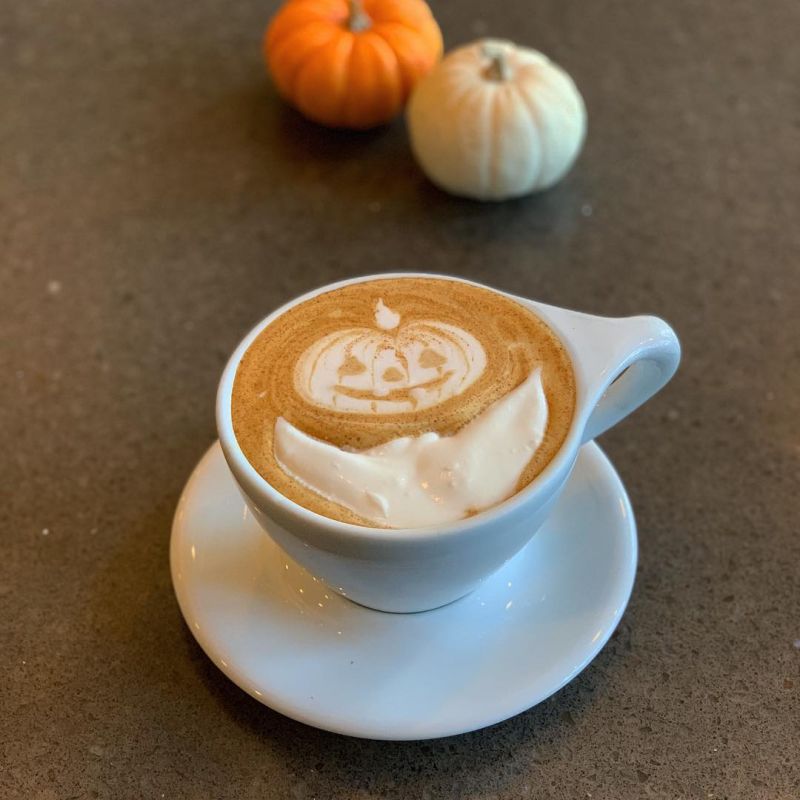 # This Halloween latte art is pretty good dreary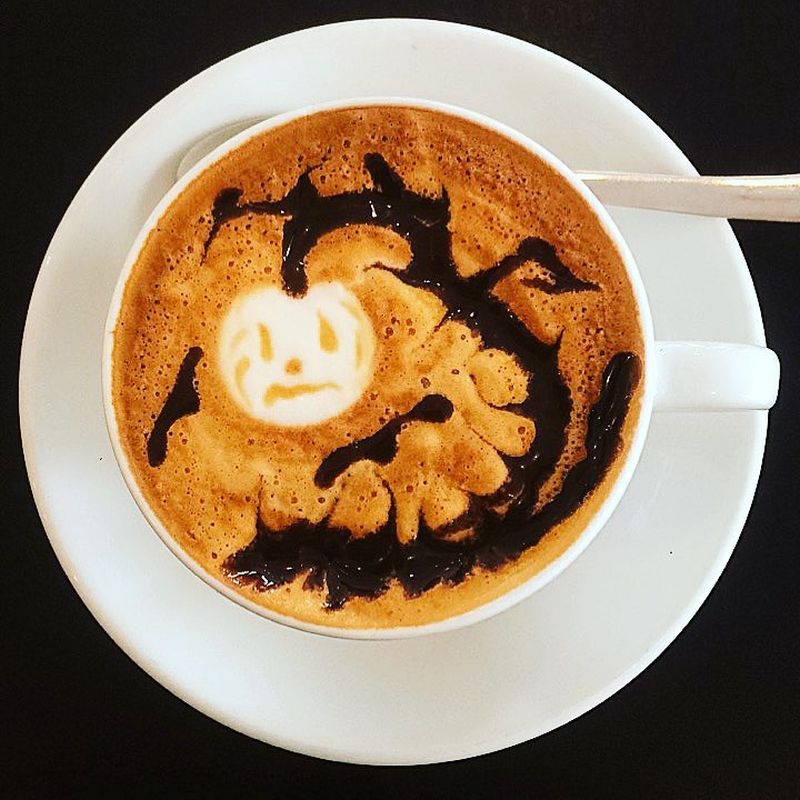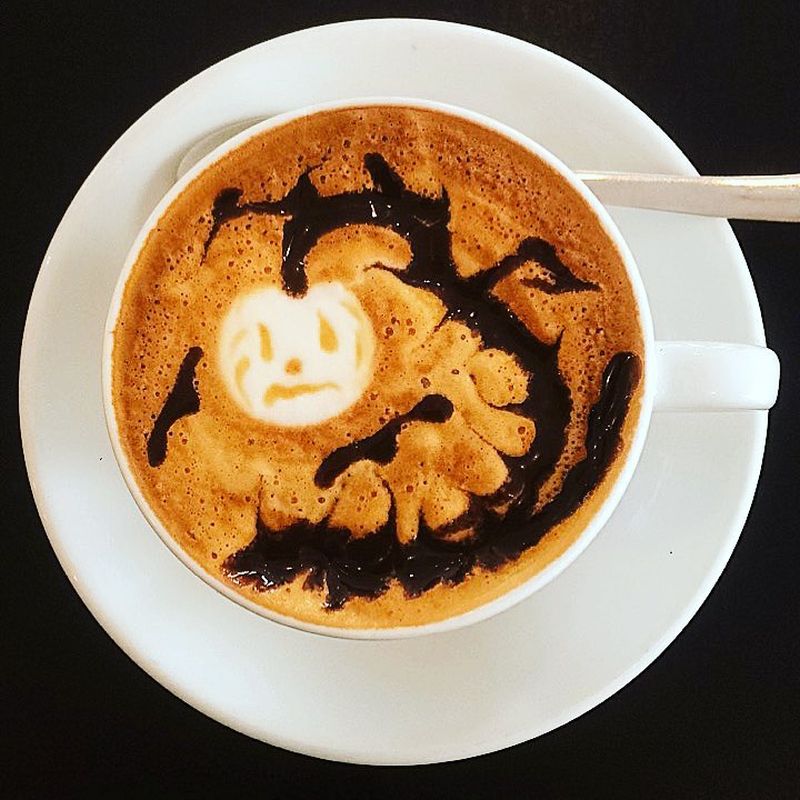 # This spooky latte is perfect for when you want to scare the s**t out of him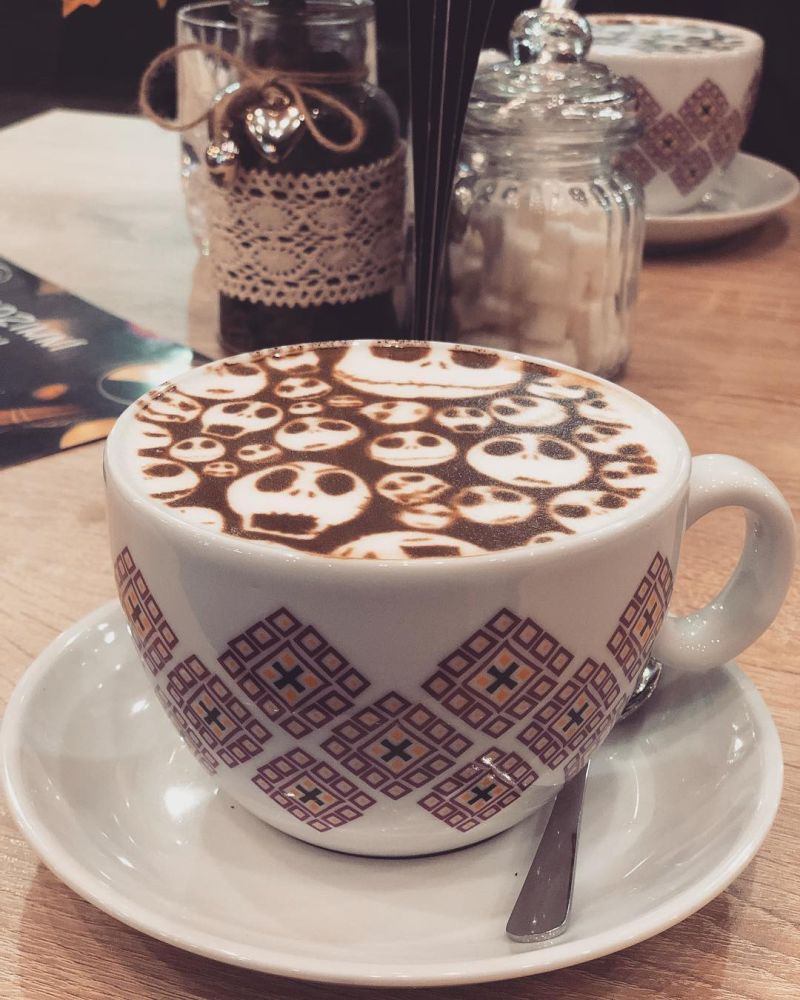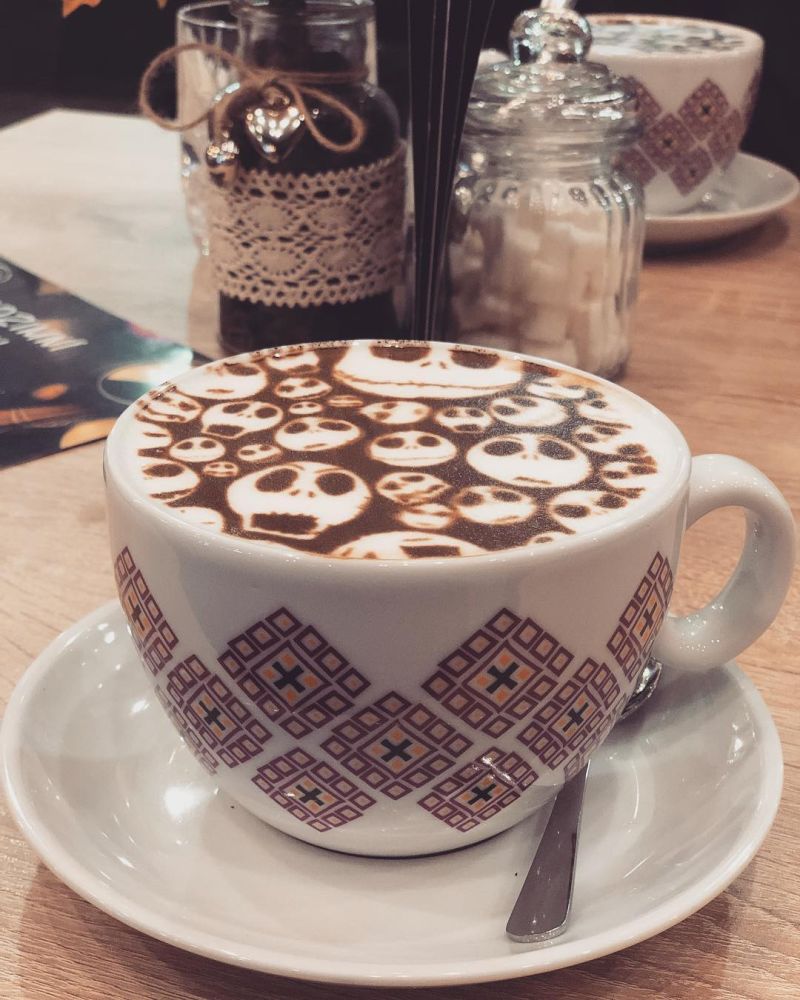 #3D octopus latte art by Singapore-based Daphne Tan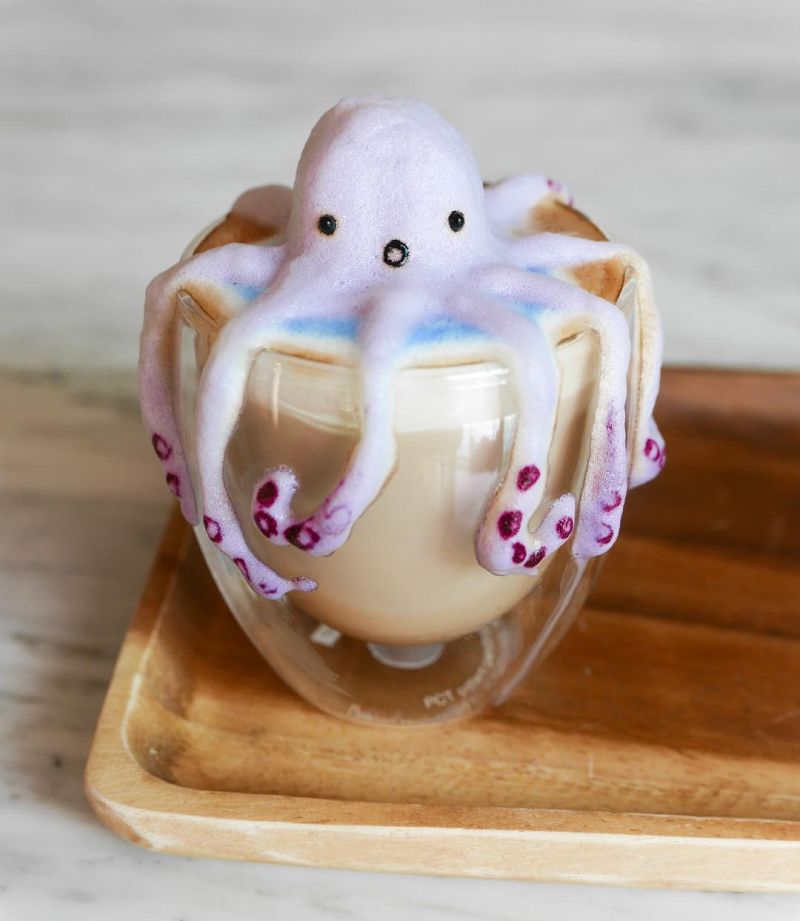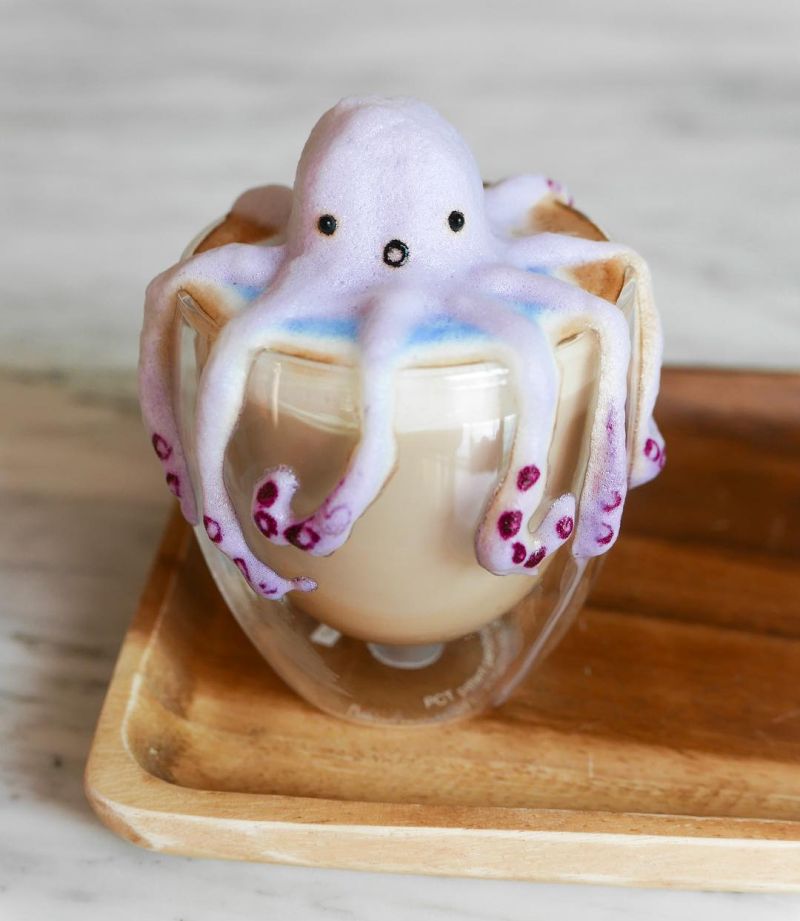 # An unusual snail latte art might be a good option for beginners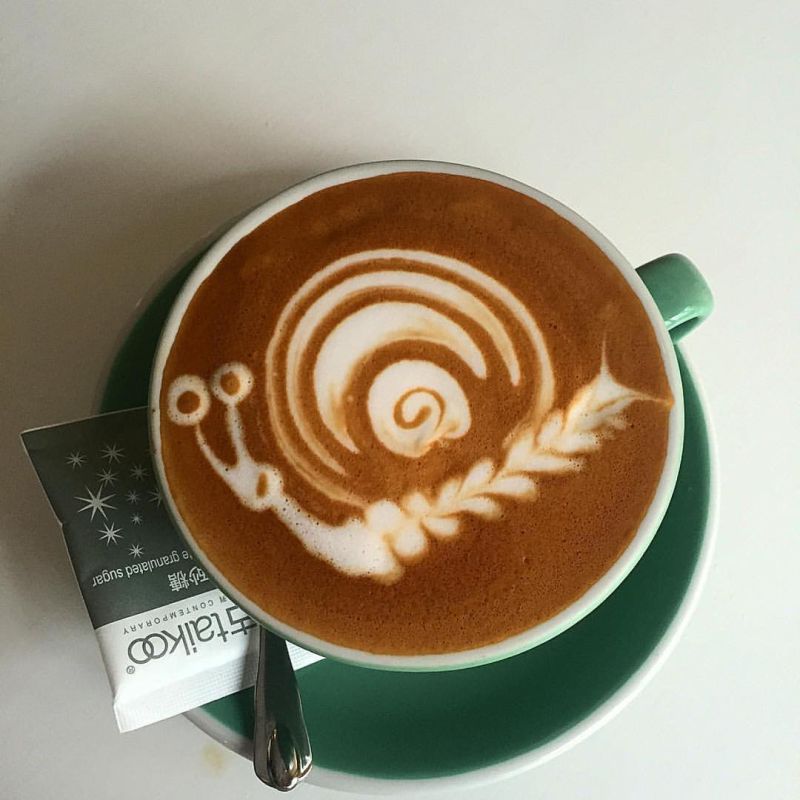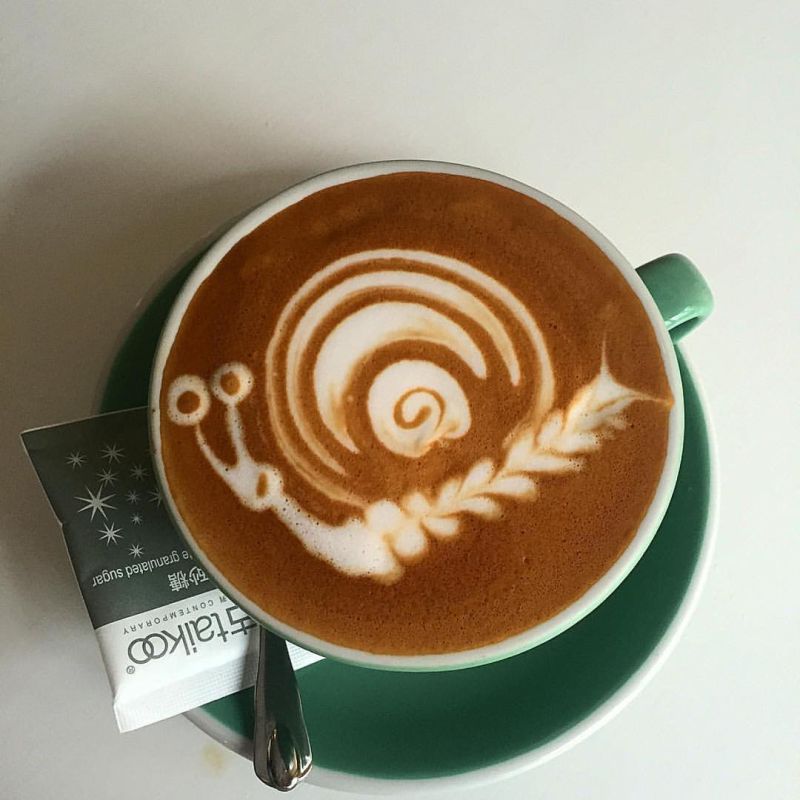 # Native Americans, this one is for you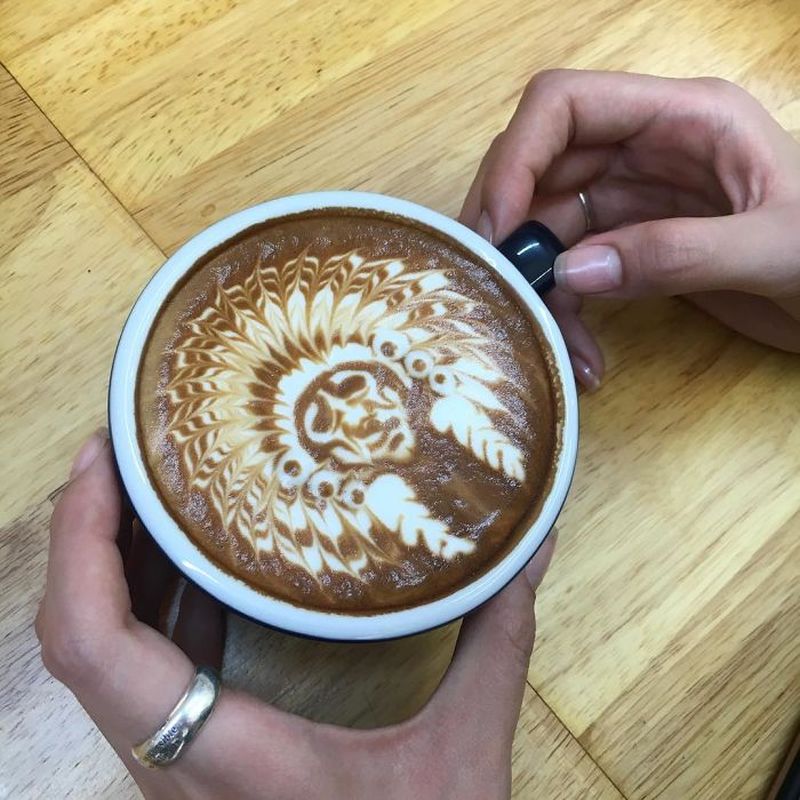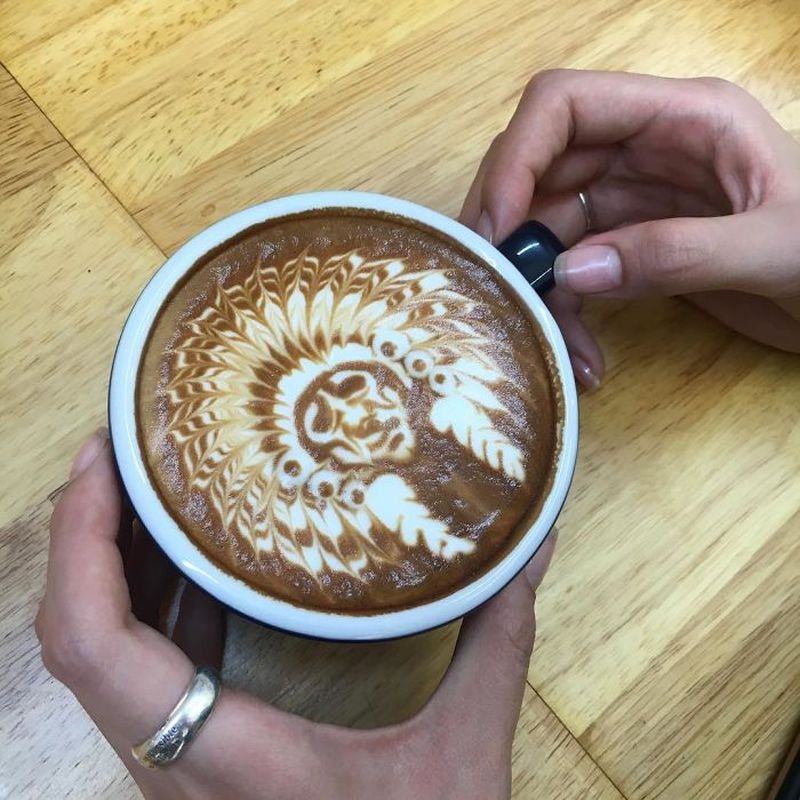 # A raining cloud latte by The Trendy Barista is ideal to kickstart a sunny day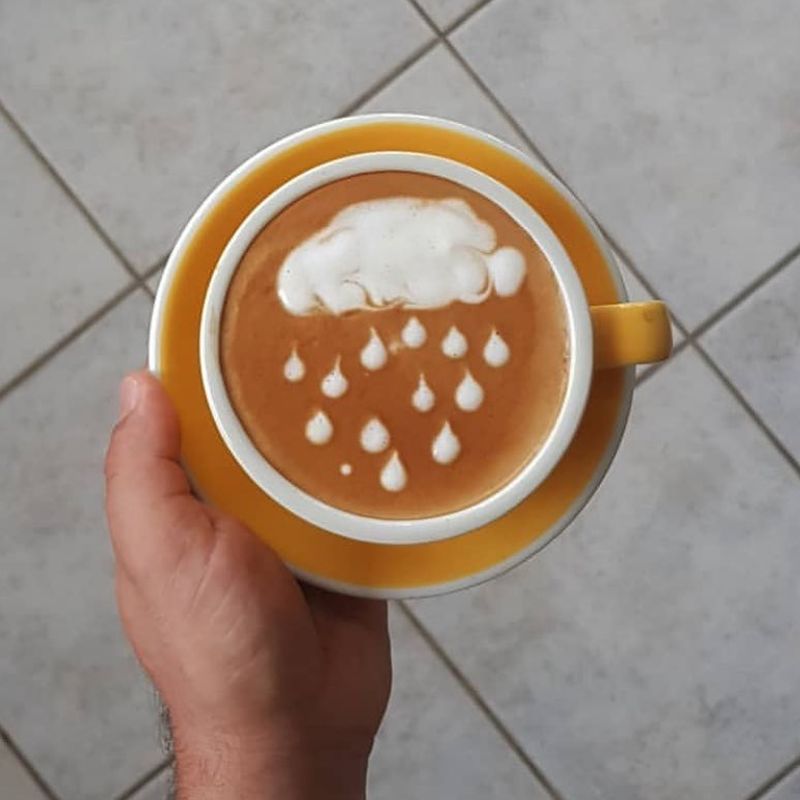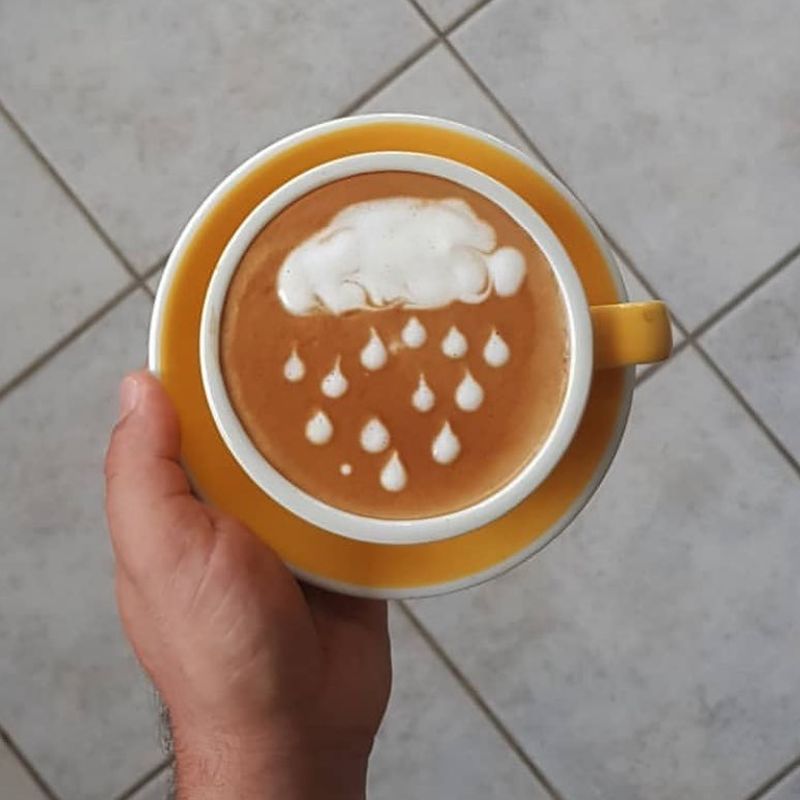 # Signature ColorBurst latte you can enjoy at The Butcher, The Baker, The Cappuccino Maker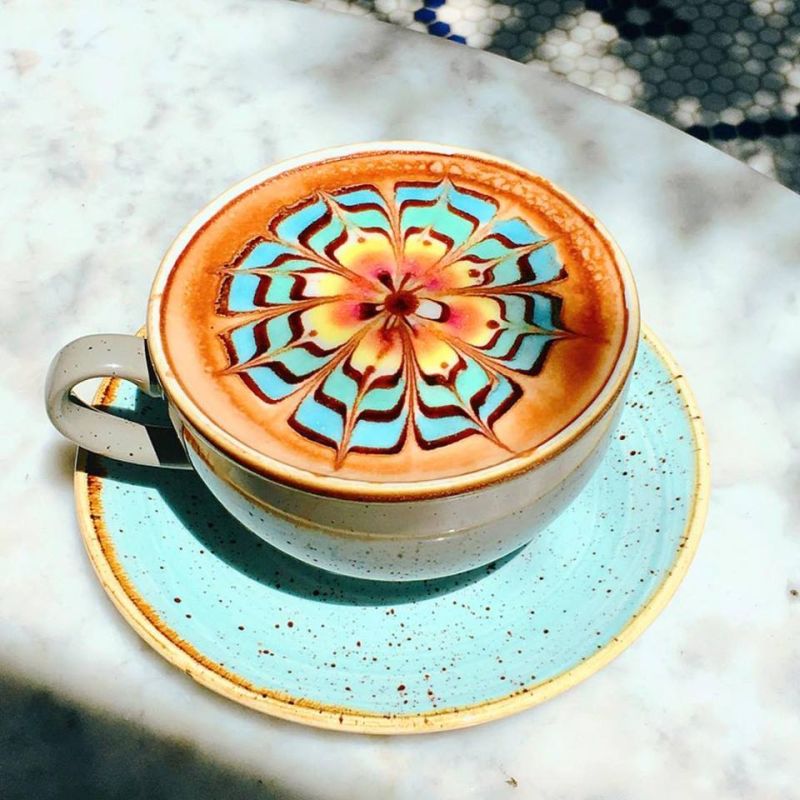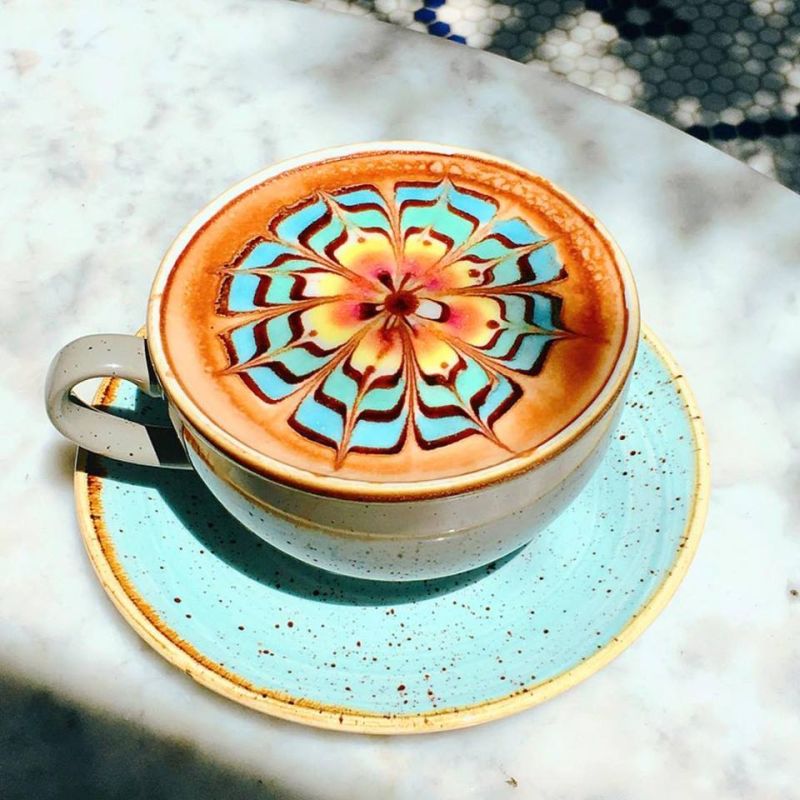 # This clover-inspired latte art would attract good luck for you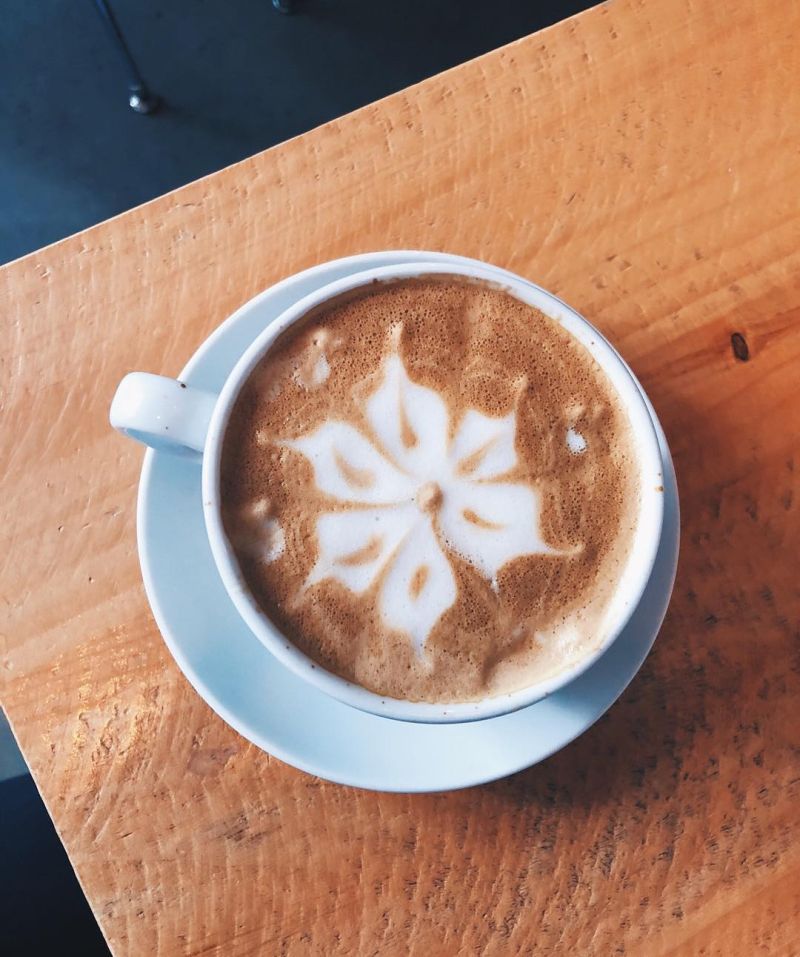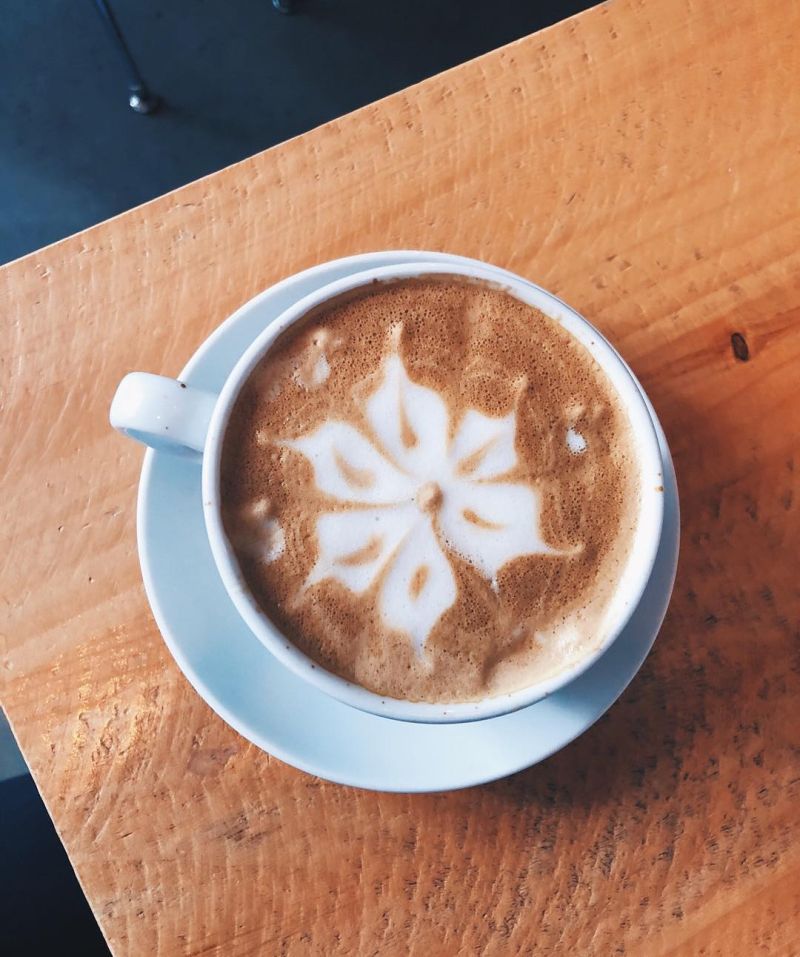 # Red velvet lattes are great, but become more awesome when they are served with rose petals at the Werewolf Coffee Bar in Chicago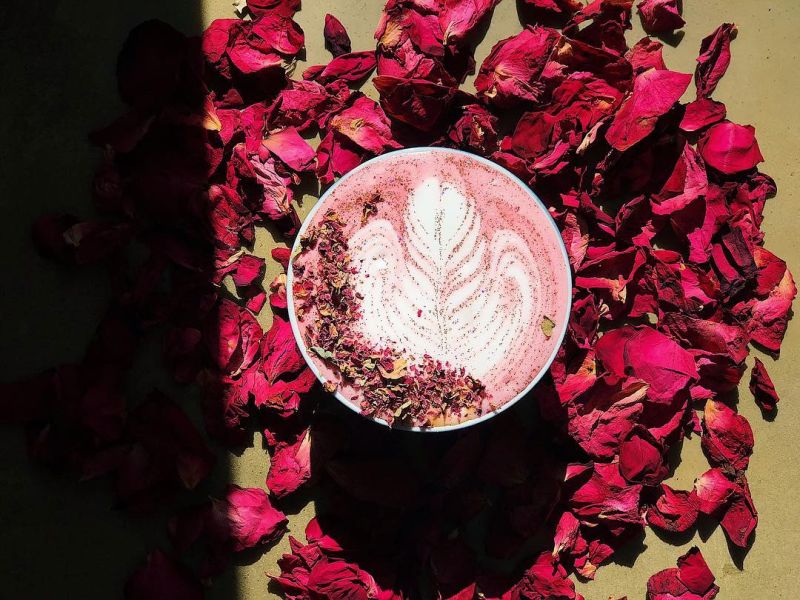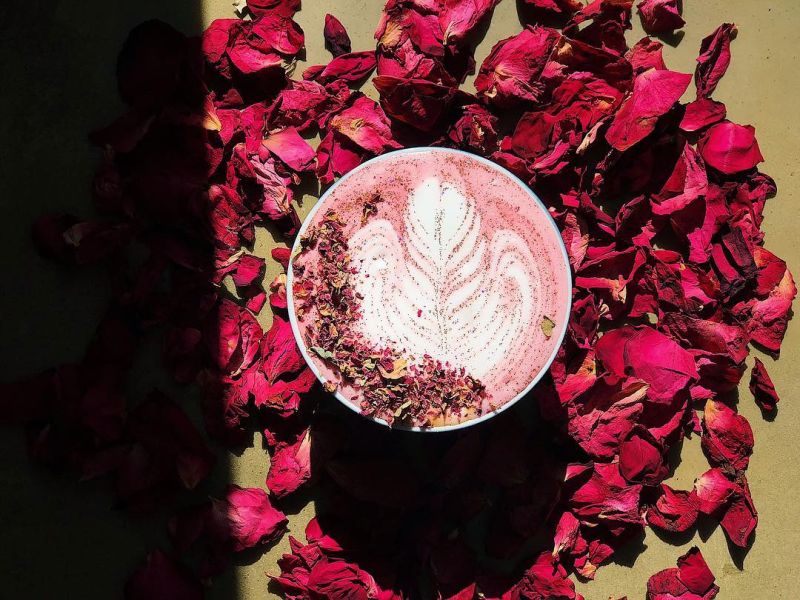 # Singapore-based barista Damien TC creates incredibly awesome floral latte art