Rainier Cherry and Chocolate Chip Ice Cream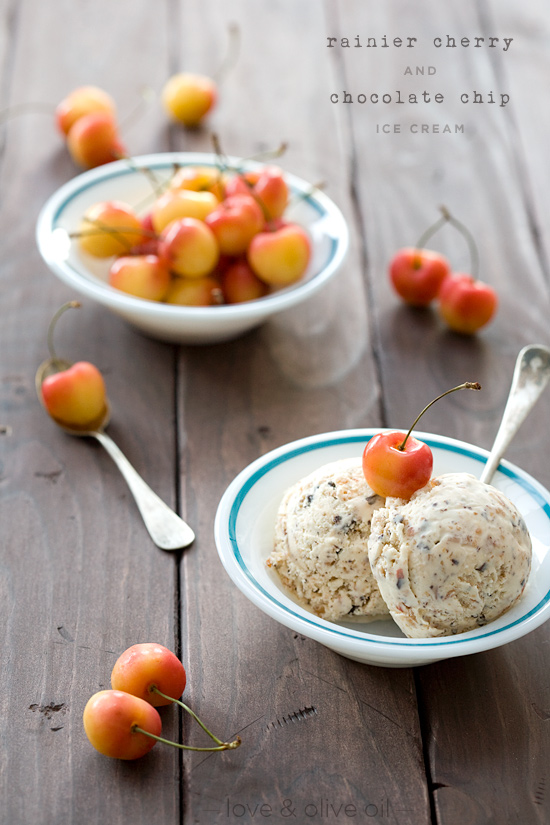 Ingredients:
1 1/2 cups heavy cream
1/2 cup almond milk
8 ounces sweet cherries (such as Rainier or Bing), pitted
3/4 cup granulated sugar
1/4 teaspoon vanilla extract
1/4 teaspoon almond extract
pinch salt
3 ounces dark chocolate, chopped
Directions:
Combine cream, almond milk, 6 ounces of cherries, sugar, vanilla extract, almond extract, and salt in the bowl of a food processor. Pulse until cherries are finely chopped. Add remaining cherries and pulse briefly until coarsely chopped.
Churn in an ice cream maker according to manufacturer's directions. At the very end, mix in chopped chocolate. Transfer to a freezer safe container and freeze until firm, at least 4 hours or overnight.

Article Source : Lindsay Landis
You may like